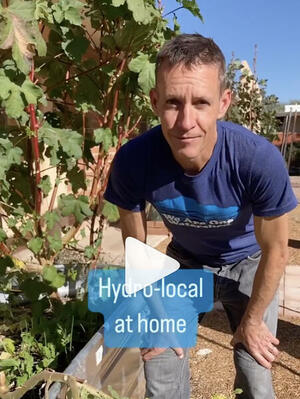 Cooking with native edibles is a tasty way to stay hydro-local! Indigenous people in Arizona like the Tohono O'odham and Pascua Yaqui have been using these native foods for thousands of years. They are delicious and perfectly adapted to our region's climate. Pick Devil's Claw when it is still unripe, green and flexible. Try it pickled or add it to soups or stews. Use it just like you would Okra. It's very nutritious and easy to grow!
Check out this week's "hydro-local at home" video, where Catlow shows us how to pickle Devils Claw!
You can also see our full playlist of Hydro-Local at Home videos with actions you can take at home.