Help the American Beaver return to the Santa Cruz watershed. WMG is working to bring back our rivers, rebuild habitats, and create inviting areas for beavers to build upon. Join us to Release the Beavers!
Beavers are industrious and create amazing wetlands along our streams. They fell trees from which they simultaneously build their homes and create dams that slow, spread, and sink water.
WMG's working hard to pave the way for the beavers' success. We are working on restoration projects along our creeks and rivers to reduce erosion, keep more water on the land, and restore riparian vegetation.
We're also launching a public engagement and educational campaign, to ensure the public and decision makers understand the importance of beavers and support their reintroduction. Our public education campaign also ensures we all recognize our individual roles in conserving water and protecting our groundwater resources.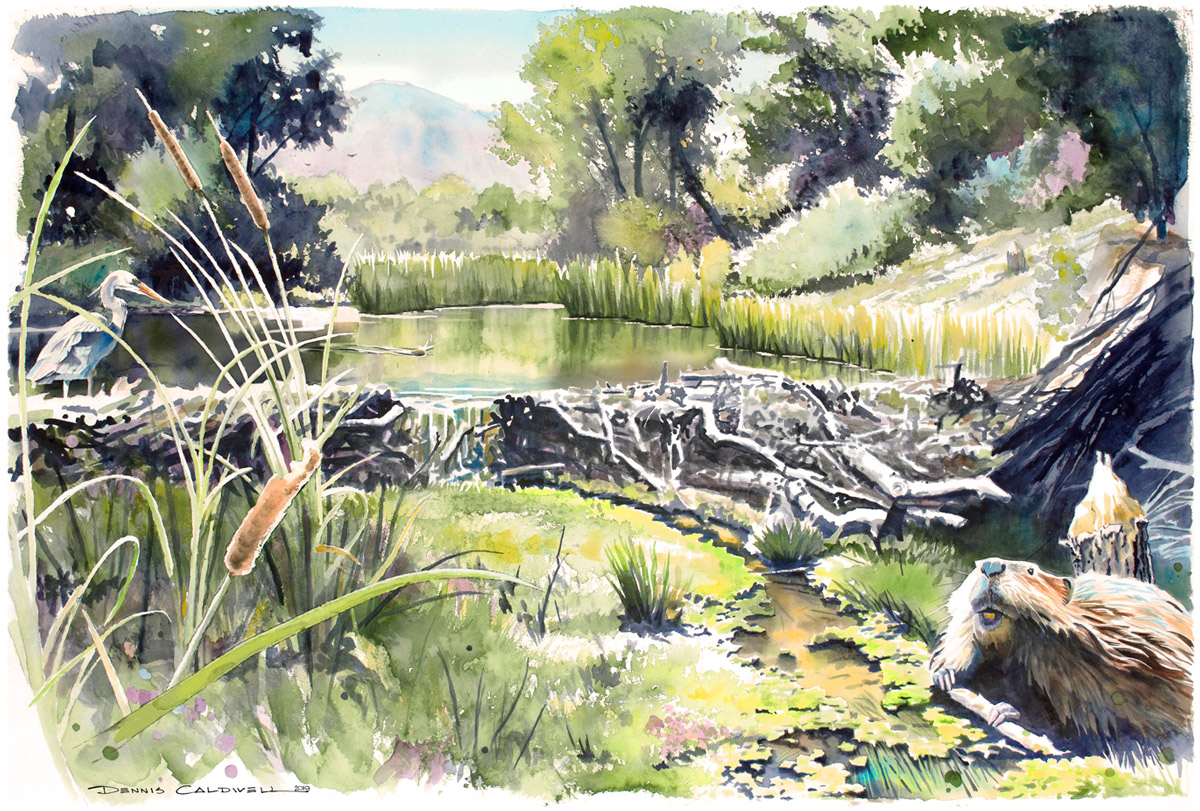 Record on your American beaver observations on iNaturalist. We need you to be a community scientist to record observations that may help agencies monitor and track activity and population health of re-introduced beavers in southern Arizona and northern Mexico. Join iNaturalist, download the smartphone app, and record your observations.