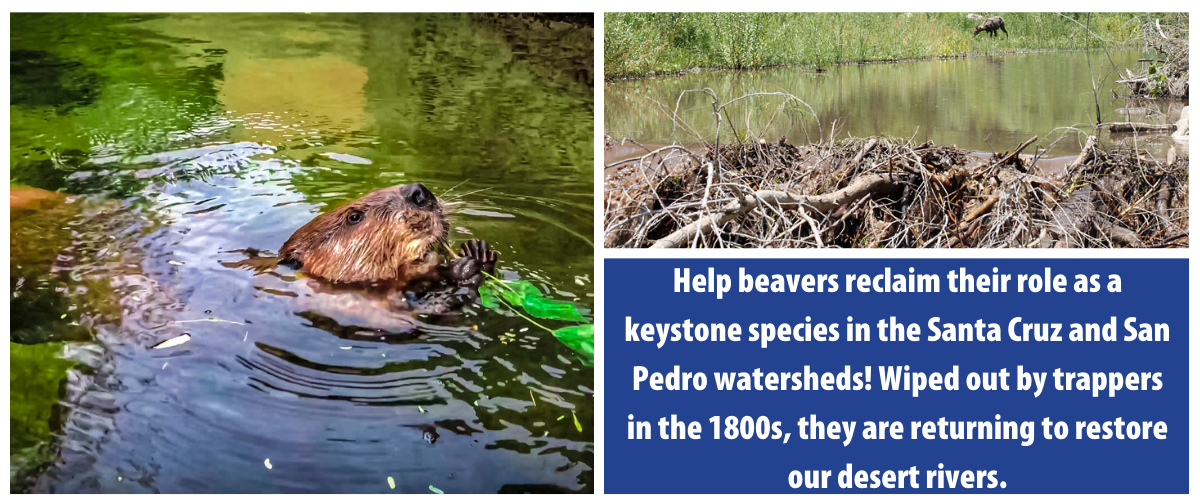 WMG's campaign goals for the Santa Cruz and San Pedro International Watersheds:

1. Advocating for beaver introduction and additional releases of beavers.
2. Monitoring the health and distribution of beaver populations by coordinating an annual population survey.
3. Restoring our creeks and rivers: slowing flows, spreading water across the floodplain, and recharging aquifers—and ensuring beavers can do the same!
 
Donate!

Donate today to support binational monitoring efforts, public education initiatives, and river restoration projects to ensure our beavers can thrive! 
---
In 1999, 16 beavers were introduced to the San Pedro Riparian National Conservation Area (SPRNCA). Since that time, the beaver population has grown, and not only have beavers dispersed downstream, we now realize that these Arizona beavers moved upstream into Mexico and walked overland into the Santa Cruz Watershed. 
We're advocating for beavers to be introduced into Ciénega Creek in the Santa Cruz Watershed, a project under consideration by the Bureau of Land Management. We also support additional beaver releases along the San Pedro River. Wherever there are perennial flows and deeper pools, we want to see beavers working for our watershed—building dams that slow flows, recharge the aquifer, and create much-needed riparian habitat.
You can support our Release the Beavers Campaign by donating to WMG and joining our River Run Network.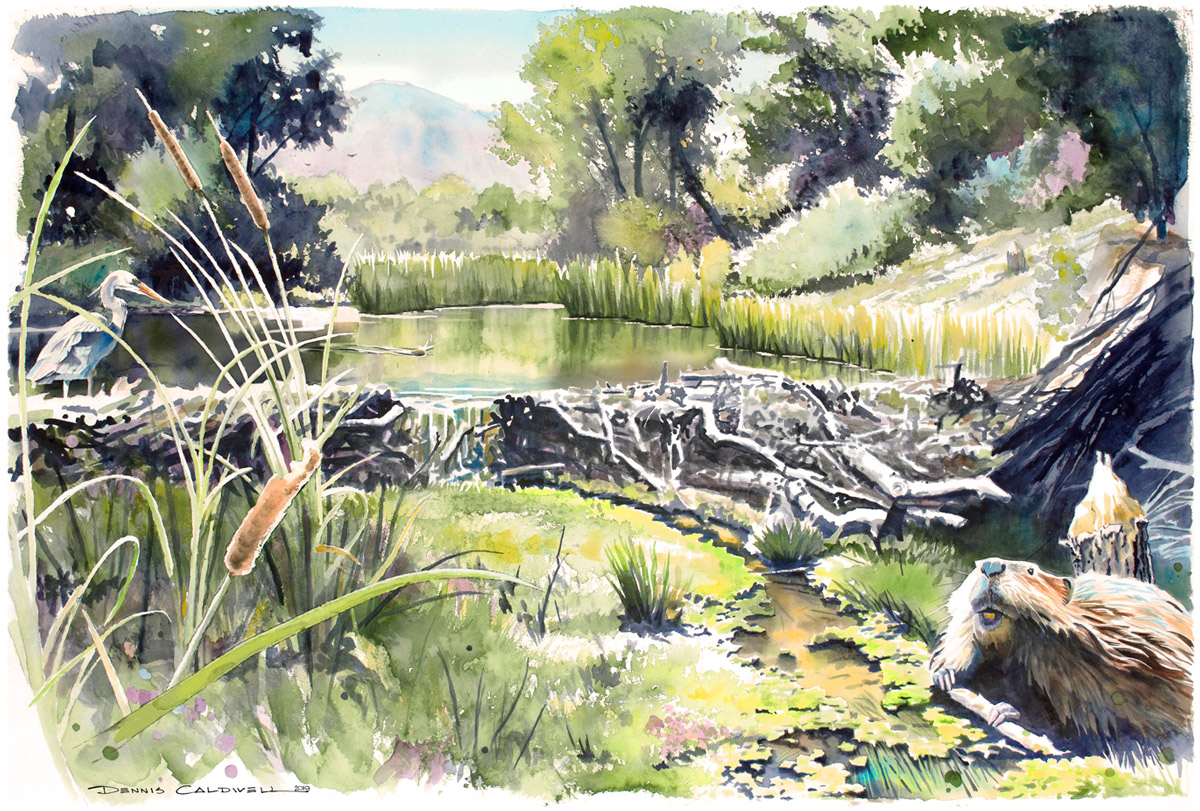 Videos and Resources