Be part of our community science effort and help track the flow of Tucson's creeks and rivers!
2021 was a wild year for Tucson's creeks and rivers, with historically high flows from the 3rd wettest monsoon on record in Tucson! We're pleased to publicly share highlights from the data our Flow365 monitors have collected for the 2021 water year, which starts October 1st, 2020 and ends September 30th, 2021.

About the Flow365 Monitoring Program
Flow365 Monitors are volunteers who track the status of flow in our creeks and rivers year round. When they monitor, they also collect observations on the plants and animals in Tucson's local riparian habitats. This one-of-a-kind data is helping us restore Tucson's heritage of flowing creeks and rivers, adapt to climate change, and helping us prepare for a growing population that places higher demands on our regional and local water sources. In both the near and distant future, Flow365 data will help the people of Tucson protect our water, riparian habitats, and the people, plants and animals of the Sonoran Desert. Sign up to be a flow monitor here.

Why Collect This Data?
While county agencies have flow gauges at some points across Tucson to be able to alert the public about flooding, the data our Flow365 volunteers have been collecting since 2016 paints a more complete picture by recording gentler flows and capturing how flow starts and stops at different times of year. This data is critical to helping us understand how our desert rivers respond to changes in precipitation and groundwater levels. It also helps us determine the impact of collective conservation actions on creek flows, as we strive towards our long-term goal of restoring Tucson's heritage of flowing creeks and rivers.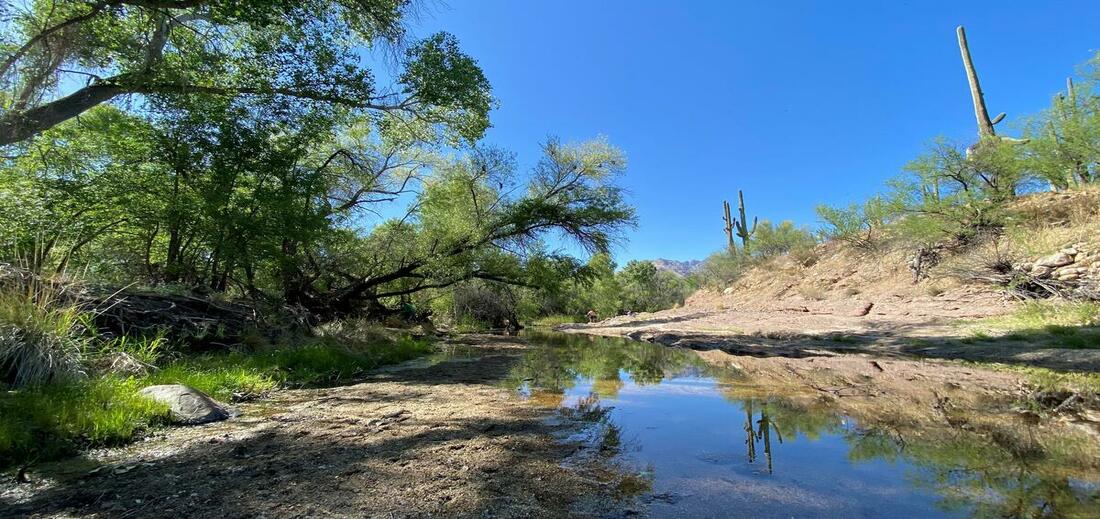 How Do I Volunteer?
Our Flow365 monitors are in the field collecting flow data at least once a month, but often weekly or even daily during periods of changing flow. To join this incredible group of volunteers, sign up for the River Run Network to be the first to hear about the next Flow365 Monitoring Training! There's no scientific background necessary to join.

As a Flow365 Monitor, you'll get the chance to meet other volunteers at our two hour training session, have a personal site visit with River Run Network Program Manager Lauren Monheim, at your new monitoring site, and commit to one year of monitoring flow at your site. You'll also receive monthly updates from other monitoring sites, weather and flow forecasts for Tucson, and learn about other river restoration events and advocacy opportunities happening in our community.