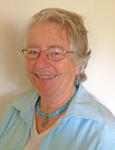 Margot Garcia, Board President
Margot attended UC Berkeley, University of New Mexico and earned a MSc in Botany in 1965 at UW Madison. She attended the U of A while being an at-home Mom to two children, volunteering in a variety of organizations, and was elected to the Tucson City Council in 1975. She earned a PhD in Watershed Management in 1979. She worked for the Coronado National Forest, and the San Bernardino National Forest, taught at ASU in the Urban Planning and Landscape Architecture Department, and was chair of the Department of Urban Studies and Planning at Virginia Commonwealth University. In Tucson, she has been a member of the Environmental Services Advisory Committee, Transit Task Force, and a leader in the Broadway Coalition. Margot is delighted to return to her first love, watersheds and their importance in clean and adequate water supplies.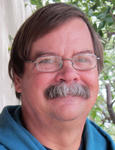 Bill Wilkening, Board Vice President
Bill earned a B.S. in Chemical Engineering from the Colorado School of Mines, plus a M.S. in Reliability Engineering from the University of Arizona, and worked for 35 years with several companies. Tucson is a special place for his family, as his wife can trace her roots back six generations in the Tucson area. With WMG, Bill sees an opportunity to help rebuild Tucson as a place where you know and help your neighbor. He volunteers teaching middle school students about engineering by having them design water harvesting systems and enjoys backpacking, swimming and cycling.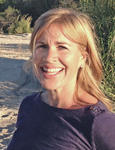 Andrea Finger, Board Treasurer
Andrea is a former investment analyst and current Adjunct Lecturer at the Eller College of Management at the University of Arizona, instilling a love of financial statements in current MBA candidates. She holds an MBA from the University of Chicago in Finance. Since moving to Tucson from the east coast, Andrea has volunteered her time consulting with various local non-profits on optimizing their financial strategy to achieve their growth goals and mission.
Sergio Avila-Villegas, Board Secretary
Born in Mexico City, Sergio Avila-Villegas grew up exploring in the Chihuahuan Desert of north-central Mexico. Sergio is a wildlife biologist graduated from the University of Baja California with a Master's degree in Arid Lands Management (2000), and University of Aguascalientes with a B.S. in Biology (1997). Sergio has lived and worked in Arizona since 2004 and became a U.S. Citizen in 2016. For twenty years, Sergio has worked on local and regional conservation and restoration efforts along the U.S.-Mexico borderlands, as a conservation scientist, wildlife researcher and facilitator of bi-national conservation projects. He has led collaborative efforts on connectivity for wildlife, habitat and watershed restoration, and public education in the U.S. southwest and northwest Mexico. Sergio has traveled extensively across all Mexican states and western United States. He lives in Tucson with his wife Jenny, their three cats Lupe, Carlos, and Pancho, and Toby, the desert tortoise.
Ceanne, PhD, RN spent her career in the healthcare industry. Her current interests are in promoting healthy desert ecosystems in the urban environment that will in turn enhance the well-being and health of the human population. Ceanne is a life-long environmentalist with a passion for water conservation, desert ecology, and wolf restoration programs. She hopes to use her healthcare policy experience and public health knowledge to further the mission of WMG. Ceanne enjoys gardening, water harvesting, bicycling and spending time with her family.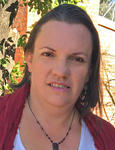 Sandra M. Bernal Cordova, Board President
​Originally from Mexico City, I earned a PhD in Arid Lands Resource Science with focus in Global Change and the Certificate of College Teaching at the University of Arizona. and my Bachelor's degree in architecture from the Universidad Nacional Autonoma de México. My research is based on qualitative methods for identifying and analyzing the elements of the built environment that impact human health. My goal is to contribute to the concept of contemporary design priorities through in-depth studies of decision making process for built environments, seeking for healthy indoors and responsible use of natural resources. I am a lecturer at the School of Architecture in the U of A and I have multiple collaborations with educational, community and professional based organizations, and projects, for example: chair the Tucson chapter of the AZ's US Green Building Counci (USGBC)l, Member of the Tucson 2030 District, President of Fundacion Mexico, mentor at the US-Mexico Foundation and Board Member and Docent at Watershed Management Group.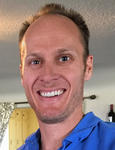 Brian Drummond, Board Member
Brian moved to Tucson in 2012 after serving 10 years in the US Navy. In making this decision, he understood the need to live sustainably in an area without a natural water source.  To help offset his footprint, Brian has installed rainwater harvesting cisterns, two grey water systems and spends his free time creating passive rainwater collecting earthworks at his house.  He is blessed to be able to serve with an organization that shares his passion for water conservation and becoming involved in the community.  Brian works as an Emergency Physician here in Tucson and loves to travel, teach, and play games while spending time with his amazing wife and 3 active boys.
Eva-Marie relocated to Tucson from the Bay Area in 2015. As an enthusiastic environmentalist particularly concerned with water conservation, Eva-Marie immediately took to modifying her Tucson property to capture rainwater by creating passive earthworks and installing a cistern with the help of her neighbor. Eva-Marie continued to meet people in the community who were involved with Watershed Management Group and joined the Green Living Co-op. While working at Habitat for Humanity Tucson, Eva-Marie met a Watershed Management Group Board member and expressed her interest of becoming more involved with the organization to further the mission of water sustainability and growing awareness in the community. Eva-Marie worked in the non-profit field for three years and now works in digital marketing. She graduated from San Francisco State University with a BA in English Literature.
Bee Ottinger, Board Member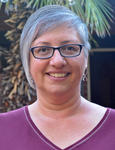 Jennifer Psillas, Board Member
Jennifer is a GIS Project Manager for the City of Tucson Parks and Recreation Department and an Adjunct Lecturer for the School of Geography and Development at the University of Arizona. She has a background in physical sciences and natural resources, with Master's degrees in Watershed Management and GIS, and holds WMG's certification in Water Harvesting Design. A Tucsonan since 1998, Jennifer enjoys road trips and camping, dabbling in various crafts and dance styles, and glomming onto any dog that will let her pet it because she loves dogs but doesn't have one of her own.
---
If you are interested in actively serving on the Board of Directors please contact us.
We are seeking technical advisers, enthusiastic fundraisers, community organizers, or most importantly motivated individuals committed to our mission.