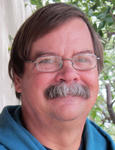 Bill Wilkening, Board President
Bill earned a B.S. in Chemical Engineering from the Colorado School of Mines, plus a M.S. in Reliability Engineering from the University of Arizona, and worked for 35 years with several companies. Tucson is a special place for his family, as his wife can trace her roots back six generations in the Tucson area. With WMG, Bill sees an opportunity to help rebuild Tucson as a place where you know and help your neighbor. He volunteers teaching middle school students about engineering by having them design water harvesting systems and enjoys backpacking, swimming and cycling.
Mark has had a long zoo career as a senior level manager who has overseen staff and contractors in the installation of new exhibits. He has had total responsibility for the landscape of three major US Zoos. At the Phoenix Zoo, Mark became a leader in their design process. He also acted as an intermediary between internal design teams, staff, volunteers, administration and outside contractors. Recently Mark expanded his knowledge of design and planning by completing a master's degree in landscape architecture at the University of Arizona. During that same period, he worked part-time for the Drachman Institute and completed a graduate certificate in geographic information systems. Mark is driven by a need for meaningful experiences, a passion for his chosen professions, and a strong desire to keep learning.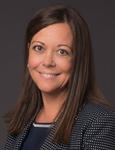 Jennifer Mills, Board Treasurer
Jennifer Mills is a native Arizonan who has a great appreciation for the vibrant and diverse place where she grew up. Working as a Financial Advisor at Wells Fargo Advisors, LLC, Member SIPC, she has been assisting clients with their financial and investment decisions since 1994. Jennifer was introduced to Watershed Management Group by a like minded client and friend, Marguerite Fisher. Although she is still learning about the history and vision of WMG she is excited to be involved in an organization that embodies so many of the values that are near and dear to her heart. In her spare time, she is an enthusiastic rather than accomplished gardener who also enjoys hiking, camping, yoga, walks with her two Jack Russell Terriers, and watching sunsets with friends and family.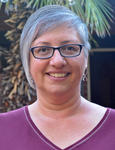 Jennifer Psillas, Board Secretary
Jennifer is a GIS Project Manager for the City of Tucson Parks and Recreation Department and an Adjunct Lecturer for the School of Geography and Development at the University of Arizona. She has a background in physical sciences and natural resources, with Master's degrees in Watershed Management and GIS, and holds WMG's certification in Water Harvesting Design. A Tucsonan since 1998, Jennifer enjoys road trips and camping, dabbling in various crafts and dance styles, and glomming onto any dog that will let her pet it because she loves dogs but doesn't have one of her own.
Sergio Avila-Villegas, Board Member
Born in Mexico City, Sergio Avila-Villegas grew up exploring in the Chihuahuan Desert of north-central Mexico. Sergio is a wildlife biologist graduated from the University of Baja California with a Master's degree in Arid Lands Management (2000), and University of Aguascalientes with a B.S. in Biology (1997). Sergio has lived and worked in Arizona since 2004 and became a U.S. Citizen in 2016. For twenty years, Sergio has worked on local and regional conservation and restoration efforts along the U.S.-Mexico borderlands, as a conservation scientist, wildlife researcher and facilitator of bi-national conservation projects. He has led collaborative efforts on connectivity for wildlife, habitat and watershed restoration, and public education in the U.S. southwest and northwest Mexico. Sergio has traveled extensively across all Mexican states and western United States. He lives in Tucson with his wife Jenny, their three cats Lupe, Carlos, and Pancho, and Toby, the desert tortoise.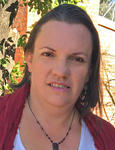 Sandra M. Bernal Cordova, Board Member
​Originally from Mexico City, I received a Bachelor's degree in architecture from​ the​ ​Universidad ​Nacional ​A​utonoma de ​M​éxico​. I am currently a doctoral candidate in Arid Lands Resource Sciences pursuing the minor of Global Change and the Certificate of College Teaching at the University of Arizona.​My research is based on qualitative methods for identifying and analyzing the elements of the built environment with ​its ​implications on public health.​ ​My goal is to contribute to the concept of contemporary design priorities through an informed decision making process for built environments, seeking for healthy indoors and responsible use of natural resources. I connect my research and commitment to stewardship through collaborations with numerous educational, community and professional based organizations, and projects​, for example: chair the Tucson chapter of the AZ's US Green Building Council, Member and co-lead of the Educational Taskforce at the Tucson Emerging 2030 District, ​Board Member of Foundation Mexico,mentor at the US-Mexico Foundation ​and Board Member of the Watershed Management Group.​
Brian Drummond, Board Member
Andrea is a former investment analyst and current Adjunct Lecturer at the Eller College of Management at the University of Arizona, instilling a love of financial statements in current MBA candidates. She holds an MBA from the University of Chicago in Finance. Since moving to Tucson from the east coast, Andrea has volunteered her time consulting with various local non-profits on optimizing their financial strategy to achieve their growth goals and mission.
Margot attended UC Berkeley, University of New Mexico and earned a MSc in Botany in 1965 at UW Madison. She attended the U of A while being an at-home Mom to two children, volunteering in a variety of organizations, and was elected to the Tucson City Council in 1975. She earned a PhD in Watershed Management in 1979. She worked for the Coronado National Forest, and the San Bernardino National Forest, taught at ASU in the Urban Planning and Landscape Architecture Department, and was chair of the Department of Urban Studies and Planning at Virginia Commonwealth University. In Tucson, she has been a member of the Environmental Services Advisory Committee, Transit Task Force, and a leader in the Broadway Coalition. Margot is delighted to return to her first love, watersheds and their importance in clean and adequate water supplies.
---
If you are interested in actively serving on the Board of Directors please contact us.
We are seeking technical advisers, enthusiastic fundraisers, community organizers, or most importantly motivated individuals committed to our mission.