The docent program is not currently open for applications. The next program will begin in August 2017.  The application process will open in spring 2017.
Why Should I become a WMG Living Lab Docent?
WMG's Docent Training Program will provide you with the skills and knowledge to lead tours and spread our mission through educational events at the Living Lab & Learning Center. The 50-hour program will consist of classroom instruction as well as hands-on workshops, taught by WMG staff with a diversity and depth of experience in their fields.
WMG's Docents will be learning and working side by side with WMG's University of Arizona interns participating in our WaterWRLD program (Water as a platform for Workforce Readiness and Leadership Development). Docents will also be collaborating with WMG staff to design and implement citizen-science monitoring activities at the Living Lab & Learning Center, culminating in a 2016 Docent class project.
Docent Program Requirements
As a WMG Living Lab Docent you will be asked to commit to one year of service, for 5 – 10 hours per month. You will need to have a base level of physical fitness to be able to participate in outdoor activities. Participants can miss no more than one classroom session or workshop.
A final assessment and celebration will take place in December. At the end of the program, each Docent will join WMG's Stewardship Committee and work with WMG staff to match docent with WMG activities that fit their skill set ranging from tours, to outreach events, to monitoring and care of the Living Lab.
How do I apply?
Apply Online to Become a WMG Docent
Submit your application online. Once accepted into the program, you will need to pay the program fee of $75 to confirm your spot.
Questions?
If you have questions about the program, please call Deborah Oslik at 520-396-3266 x22.
---
Meet our Docents!
 
Ceanne, PhD, RN spent her career in the healthcare industry. Her current interests are in promoting healthy desert ecosystems in the urban environment that will in turn enhance the well-being and health of the human population. Ceanne is a life-long environmentalist with a passion for water conservation, desert ecology, and wolf restoration programs. She hopes to use her healthcare policy experience and public health knowledge to further the mission of WMG. Ceanne enjoys gardening, water harvesting, bicycling and spending time with her family.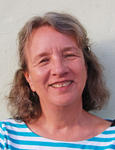 Fran Brazzell
Fran is an Occupational Therapist who has lived in Tucson for almost 30 years. She is interested in Rehabilitation of both peoples and environments. Her social justice work has taken her to Nicaragua, Colombia, Mexico and the Arizona Mexico border. Her interest in environmental justice and stewardship of our beautiful Arizona desert landscape led her to Watershed Management Group through a workshop at her home in 2013. Now semi-retired, she remains passionate about learning and service.
Glenn is a retired engineer and has been a resident of Tucson for 35 years. He is an active member of the WMG co-op and regularly participates in rainwater and greywater harvesting workshops.  His interests include passive and active solar, rainwater/greywater harvesting, and woodworking. Glenn also volunteers for the Boy Scouts of America and Habitat for Humanity.
Angelica Gomez
Except for some years in Boston and San Francisco, Angelica is a native Tucsonan. She gained an early appreciation for the connection between people and environment when she used to wander untouched desert with her grandmother collecting herbs, nopales, and wildflowers. As an acupuncturist + herbalist, she hopes to encourage others to notice and honor this relationship. She enjoys planting trees, travel, laughing and eating with friends, and pretty much any activity that involves movement…including a new passion for snowboarding.
Art is a graduate in Mechanical Engineering from the University of Delaware. A Tucson resident since the spring of 2009, Art has travelled internationally for many years both in business and for pleasure. Since living here he has volunteered for WMG in developing on-site projects in residential and commercial properties, is a docent at the Arizona Sonora Desert Museum and Reid Park Zoo, and works for AARP as a tax preparer during the first three months of each year. In his spare time, he rests.
Carol was born and raised in upstate NY near the Erie Canal.  She came to Arizona for a college education in anthropology and stayed on as a computer jack-of-all-trades and now works in medical research.  In 2007, Carol became a graduate of the Master Watershed Steward program through the Pima County Cooperative Extension Service.  Carol's graduation project was to map the entire arundo stands in the Sabino Canyon Recreation Area before it was cut down and doused with herbicide.   Her goal is to interpret rainwater harvesting knowledge into mainstream practice through education and demonstration.
Kathy recently moved to Tucson with her husband, Mike.  Within 8 weeks of unpacking, they hosted a co-op workshop to create basins and install filtration systems in their backyard.  Before here, she was a faculty member at Miami University for 29 years teaching communication disorders and practicing Audiology.  What?  Always interested in gardening and nurturing growing things, she joined the Docent program to learn more about southwest landscapes and becoming involved in the future of the Tucson community.
At heart a naturalist, Susan Oates comes from a tradition of gardening and became involved with environmental concerns in the 70s while living in San Diego.  With a Bachelor's in biology, a Masters in library studies, and experience in both teaching and technical writing, she continues to practice her interests in gardening and environmental concerns at home, and with WMG's Green Living Co-Op, using graywater and rainwater harvesting; her plants appreciate it.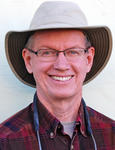 Michael Ray
Michael worked at the University of Arizona as a Training Manager, Quality Improvement educator and an Team building specialist. Michael's experience includes shared leadership in the Limberlost Neighborhood Association, Neighborhood Support Network, and the Resilient Communities working group of Physicians for Social Responsibility's Climate Smart Southwest conference. He is a long time permaculture practitioner nurturing a desert food forest on ½ acre at his north-central home.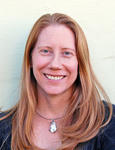 Amy Salvato
A native Midwesterner, Amy has called Tucson home for nearly 20 years. She first volunteered with WMG in 2006 and is excited to help spread the word about the many benefits of rainwater harvesting, green infrastructure, native food forests, and more. Amy has a B.A. in History, an M.A. in Latin American Studies, and a K-8 Teaching Certificate. Among other things, she's worked for several local historical museums and as a 3rd grade teacher in an Arizona-Mexico border town. She currently works as an editor and project support planning/production manager for a local engineering consulting firm. Her hobbies include pursuing a sustainable life, playing in the dirt (building berms and basins, gardening, composting, vermicomposting, and jackhammering through caliche), and making functional crafts from recycled materials.
Sally Sherman
Sally abandoned a perfectly good graphic design career in Vermont to become a rootless nomad exploring Mother Nature's gigantic, enormously varied jigsaw puzzle. Living close to the earth has a way of teaching appreciation for things so often taken for granted . . . such as water. After 10 years of wandering all over North America, Australia and NZ, it isn't a great surprise that she fell in love with the miracle of the Sonoran Desert and settled in Tucson. Her education about the natural world has expanded as a docent at the Arizona Sonora Desert Museum since 2010. Now she can't imagine anything more rewarding than spreading the surprising news that living with a focused water consciousness is actually a bucket of fun.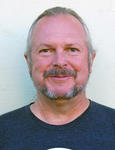 Dan Stormont
Dan is a computer engineer by training, with a BS from the University of Arizona, MS from the University of New Mexico, and the Electrical Engineer degree from Utah State University. He is a Program Instructor with Pima County Public Library, teaching tech programs for teens and adults. His other community activities are as the co-captain of Code for Tucson, the local brigade of Code for America, and organizing the Google Developer Group in Tucson. Dan is also a member of WMG's co-op program, Monsoon Squad, and a River Run Network. Dan and his wife, Jana, write about their adventures in becoming more sustainable on their blog, Sustainable Living Tucson.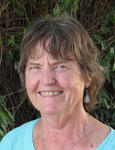 Katherine Waser
Katherine earned a BA in French and Spanish at the University of Oregon plus an MA in English as a Second Language and an MLS (Master of Library Science), both from the University of Arizona. Her interest in harvesting rainwater began after she completed a Permaculture Design Course in 1991. She learned about WMG while working as Editor at the Office of Arid Lands Studies at the UA, and joined WMG's co-op program shortly afterwards. Already a docent at the Tucson Botanical Gardens, she jumped at the chance to become a docent at WMG as well. She's especially excited about WMG's 50-year vision plan of having free-flowing rivers again in the Tucson Basin!
Bill earned a B.S. in Chemical Engineering from the Colorado School of Mines, plus a M.S. in Reliability Engineering from the University of Arizona, and worked for 35 years with several companies. Tucson is a special place for his family, as his wife can trace her roots back six generations in the Tucson area. With WMG, Bill sees an opportunity to help rebuild Tucson as a place where you know and help your neighbor. He volunteers teaching middle school students about engineering by having them design water harvesting systems and enjoys backpacking, swimming and cycling.