2022-2023 Docent Program Applications are OPEN!
¡Las Solicitudes Para El Programa de Docentes 2022-2023 están ABIERTAS!

Fall 2022 docent training will be conducted both in-person at our Living Lab and Learning Center and virtually in a Zoom setting following CDC's and local health guidelines regarding COVID-19.
Join us for our Docent Program 101 Happy Hour on July 14th to learn about our Docent Program, talk with current Docents who have many different roles, and meet the WMG staff who you'd get to work with as a Docent.
What is a WMG Docent?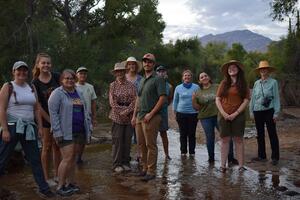 Docents are Watershed Management Group's volunteer ambassadors, both out in the community and at our urban demonstration site - the Living Lab & Learning Center. They fill a variety of vital roles throughout the organization that support our mission to develop community-based solutions to ensure the long-term prosperity of people and health of the environment. If you are passionate about restoring our rivers that used to flow year-round, advocating for water security in the Southwest, and fostering stewardship of  our precious water resources, consider being a WMG docent! Read below for testimonials from docents on their experiences.
Docent Training Program
The docent training program will begin on Friday, August 19th, 2022 and will end Mid-December. These trainings are conducted by WMG staff every Friday from 3p.m. - 5p.m., and the docent cohort will be learning alongside WMG's intern cohort. Through this training, you'll build understanding of our local Santa Cruz River watershed, foster opportunities for personal conservation actions, and build relationships with other WMG staff, volunteers, and our diverse community. You must be available to attend all Friday sessions.
Duties & Responsibilities
During the Docent Training Program, we work with each docent to begin training in relation to volunteer activities that fit their skill set and interests. These activities can include, but are not limited to: giving tours of our public demonstration site, outreach at community events, assisting with family and neighborhood educational events, data collection and monitoring, rain garden care, Spanish translation, Latinx community engagement, and assisting visitors at our Welcome Center. Docents contribute to an welcoming and inclusive environment for our culturally-rich community including Black, Indigenous, People of Color, and Latinx community members. Click here to read about the specific docent roles available.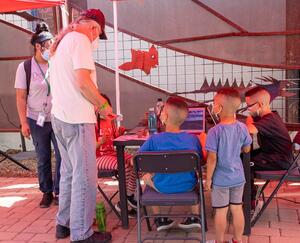 Qualifications
We are seeking individuals with a shared passion for our mission - experience in the watershed management field is not necessary! Being a WMG docent is generally not conducive for people who work more than part-time or have other responsibilities that equate to full-time. We aim to have our docents complete 20 hours a month of volunteer work. Bilingual speakers are encourage to apply! ¡Necesitamos personas bilingues que hablen Ingles y Español!
Benefits
This program provides the opportunity to build skills and knowledge in different areas such as  community science, environmental education, environmental justice, Sonoran Desert ecology, water harvesting, and river restoration. It is also an opportunity to contribute skills you may already have honed through your life's work and can now apply to the grassroots efforts of our organization. Lastly, it is an opportunity to become a member of our vibrant and diverse team here at Watershed Management Group!
Requirements
Attend all Fall Friday training sessions late August - mid-December from 3-5p.m. The 50-hour training also includes occasional assistance at outreach and WMG events on the evenings and weekends. You can expect both classroom instruction, virtual trainings, and field excursions taught by WMG staff. Docents will be learning in an inter-generational environment as part of a cohort with WMG's University of Arizona WaterWRLD interns (Water as a platform for Workforce Readiness and Leadership Development).
One year commitment from Jan-Dec. Upon completion of the fall training, docents are asked to commit to one year of service and aim to complete 20 hours a month of volunteer hours for their WMG related projects.
Attend Monthly Docent Meetings with the whole Docent Cohort. These meetings are on the first Monday of each month at 5:30 p.m.
Assist with WMG events and outreach opportunities. WMG hosts a variety of events throughout the year and we need your help!
Pay $75 program fee. Scholarships available.
Questions?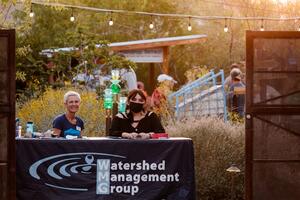 If you have questions about the program, please contact our Docent Program Manager, Lauren Monheim, at lmonheim@watershedmg.org 
---
Docent Testimonials
"My favorite part of volunteering with Family Programming at WMG is seeing the kids' faces light up with excitement and interest when they learn something new at our program. I truly feel at home as a Docent at WMG, I feel like I am making a difference in the lives of people in my community. I have also learned much myself - expanding my knowledge on living hydro-locally and putting many of the teachings into practice." - Laurel Pollard, Docent Since 2022
"WMG is a steady source of inspiration for sustainable living. My favorite part of what I get to do as a Docent is connecting with people that want to live more sustainably and are willing to put in the work needed to create a beautiful, hydro-local Tucson. WMG has inspired me to  transform our outdoor space to harvest rainwater and collect as much as possible to recharge our local aquifer. Our yard is a source of enjoyment as we watch our newly planted native vegetation start to thrive and attract wildlife as well as curious neighbors." - Sara Birtalan, Docent Since 2021
---
Meet our Docents!
 
Sara Birtalan
A native of Santa Barbara, CA, Sara and her family have lived along Tanque Verde Creek since 2018 after calling Charlotte, NC home for several years. She earned a B.S. in Biochemistry from the University of California at Santa Barbara and a Ph.D. from the University of California at San Diego, also in Biochemistry. Wherever she lives, Sara persistently tries to grow food in her backyard. Edible plants require water, which led her to WMG and she's enjoyed every program they offer about sustainable living! Her goal is to bring the Tanque Verde community together to help the creek become a perennially flowing beauty. When she is not supporting her two children in their academic and extracurricular activities, you can find Sara running in the foothills and mountains of Tucson's northeast corner.
Samantha De La Fuente
Born and raised in midtown Tucson, Samantha studied Anthropology at the University of Arizona and then lived in many cities in the Southwest for her work in the non-profit sector. Coming home to Tucson, purchasing her first home, and installing her first rank water harvesting tank has led her to falling more and more in love with the natural beauty and power of the Sonoran Desert. She is excited to be part of the Watershed Management Group to learn more about native plants, rain water harvesting, and doing less harm to our planet.
 
Glenn is a retired engineer and has been a resident of Tucson for 35 years. He is an active member of the WMG co-op and regularly participates in rainwater and greywater harvesting workshops. His interests include passive and active solar, rainwater/greywater harvesting, and woodworking. Glenn also volunteers for the Boy Scouts of America and Habitat for Humanity.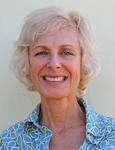 Brenda Hughey
Brenda relocated to Tucson from the Eastern U.S. two years ago. She loves and appreciates the beauty of the desert as well as the green of Upstate New York. She is a retired Army officer who held various management positions in the areas of logistics, administration, physical fitness training/development, and casualty affairs during her 20-year career. She is grateful to have the time to volunteer and support the highly important WMG mission of restoring the watershed in this region.

 
Carol was born and raised in upstate NY near the Erie Canal. She came to Arizona for a college education in anthropology and stayed on as a computer jack-of-all-trades and now works in medical research. In 2007, Carol became a graduate of the Master Watershed Steward program through the Pima County Cooperative Extension Service. Carol's graduation project was to map the entire arundo stands in the Sabino Canyon Recreation Area before it was cut down and doused with herbicide. Her goal is to interpret rainwater harvesting knowledge into mainstream practice through education and demonstration.

 
Laurel lives in Stone Curves, a co-housing community of 48 households in Tucson. They cooperate in maintaining our six-acre permaculture landscape, and I co-lead our 'Green Team'. She's not a trained permaculturist, so she wants to learn more as a WMG docent. Laurel has taught classes in Recycling and in Reducing Consumerism; she has fun seeing how close she can get to zero waste. She is a kayaker and last year paddled the mighty Rillito. (It was a few inches deep at the time, so there was a lot of portaging.) She wants to be part of reviving our rivers and is eager to meet fellow environmental enthusiasts. Laurel is single, a mother of a son and daughter who both live in Tucson (lucky her!) And last December she welcomed a granddaughter, the joy of her life.
 
Sally Sherman
Sally abandoned a perfectly good graphic design career in Vermont to become a rootless nomad exploring Mother Nature's gigantic, enormously varied jigsaw puzzle. Living close to the earth has a way of teaching appreciation for things so often taken for granted . . . such as water. After 10 years of wandering all over North America, Australia, and NZ, it isn't a great surprise that she fell in love with the miracle of the Sonoran Desert and settled in Tucson. Her education about the natural world has expanded as a docent at the Arizona Sonora Desert Museum since 2010. Now she can't imagine anything more rewarding than spreading the surprising news that living with a focused water consciousness is actually a bucket of fun.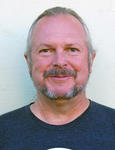 Dan Stormont
Dan is a computer engineer by training, with a BS from the University of Arizona, MS from the University of New Mexico, and an Electrical Engineer degree from Utah State University. He is the Tucson Regional Manager for TEALS, a Microsoft Philanthropies program that connects industry professionals with high school teachers to bring computer science into Tucson schools. Dan was previously the Green Living Co-op Manager for WMG. Dan is also a member of WMG's Monsoon Squad, River Run Network, and is a certified local phenology leader with the National Phenology Network. He is involved in many activities in the community, including serving on the core team for Sustainable Tucson.
 
Amber Volmering
Amber was born and raised in the Sonoran Desert, and after a sabbatical in California working at Google, she has returned to her homeland. An avid hiker, novice desert gardener, and zero-waste advocate, working on helping other live their most sustainable life is her passion. She is very excited to work as a part of WMG in restoring and preserving our watershed.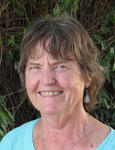 Katherine Waser
Katherine earned a BA in French and Spanish at the University of Oregon plus an MA in English as a Second Language and an MLS (Master of Library Science), both from the University of Arizona. Her interest in harvesting rainwater began after she completed a Permaculture Design Course in 1991. She learned about WMG while working as an Editor at the Office of Arid Lands Studies at the UA, and joined WMG's co-op program shortly afterward. Already a docent at the Tucson Botanical Gardens, she jumped at the chance to become a docent at WMG as well. She's especially excited about WMG's 50-year vision plan of having free-flowing rivers again in the Tucson Basin!

 
Bill earned a B.S. in Chemical Engineering from the Colorado School of Mines, plus an M.S. in Reliability Engineering from the University of Arizona, and worked for 35 years with several companies. Tucson is a special place for his family, as his wife can trace her roots back six generations in the Tucson area. With WMG, Bill sees an opportunity to help rebuild Tucson as a place where you know and help your neighbor. He volunteers teaching middle school students about engineering by having them design water harvesting systems and enjoys backpacking, swimming, and cycling.


 
Barbara Woolford
A graduate of Arizona State University, Barbara saw the error of her ways and moved to Tucson after retiring from NASA in 2012. Her love of the desert led her first to become a docent at Tohono Chul, and now with the WMG. She is also an active member of Club Camera Tucson. She has become an advocate for native plants and is eager to support redevelopment of our watershed.