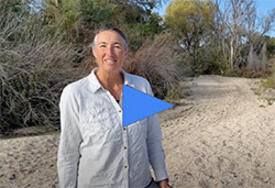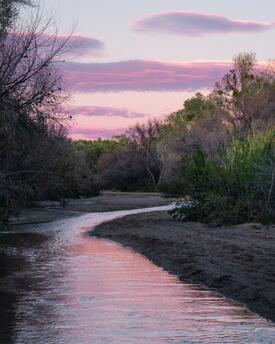 Join our community effort to restore Tanque Verde Creek! Watershed Management Group, through the River Run Network Program, is excited to tackle the removal of an invasive species, Arundo donax (giant reed), from along Tanque Verde Creek in east Tucson. Arundo is classified as a noxious weed by the state and can out-compete native plants for access to water and sunlight as well as increase flood risks and even carry wildfire.

Come work with WMG staff and other River Run Network volunteers in a beautiful riparian area to remove this invasive species and contribute the the restoration of surface flows and the riparian forest. We are working around an areas that has recently seen a return of extended, seasonal flows!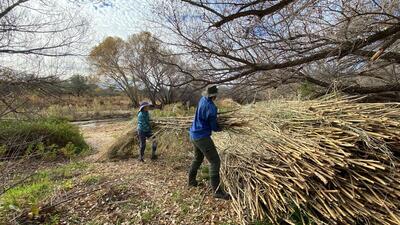 Our Tanque Verde Arundo Challenge
Participate in four or more arundo removal workshops and you'll be invited to our exclusive Pop-Up Picnic! The Pop-Up Picnic will happen Saturday, April 16th along one of our favorite creek stretches in Tucson. We'll pick the spot, bring the food, and set up everything for a delightful creek-side experience. If you attend three workshops, you earn one of our stylish RRN t-shirts that you can wear with pride.
See below to register for an upcoming arundo removal workshop and see our other River Run Network events.
Thank you to the Arizona State Department of Forestry and Fire Management for providing funding through their Invasive Plant Removal program and thank you to the supportive landowners along the Tanque Verde Creek with whom we are coordinating removal efforts.