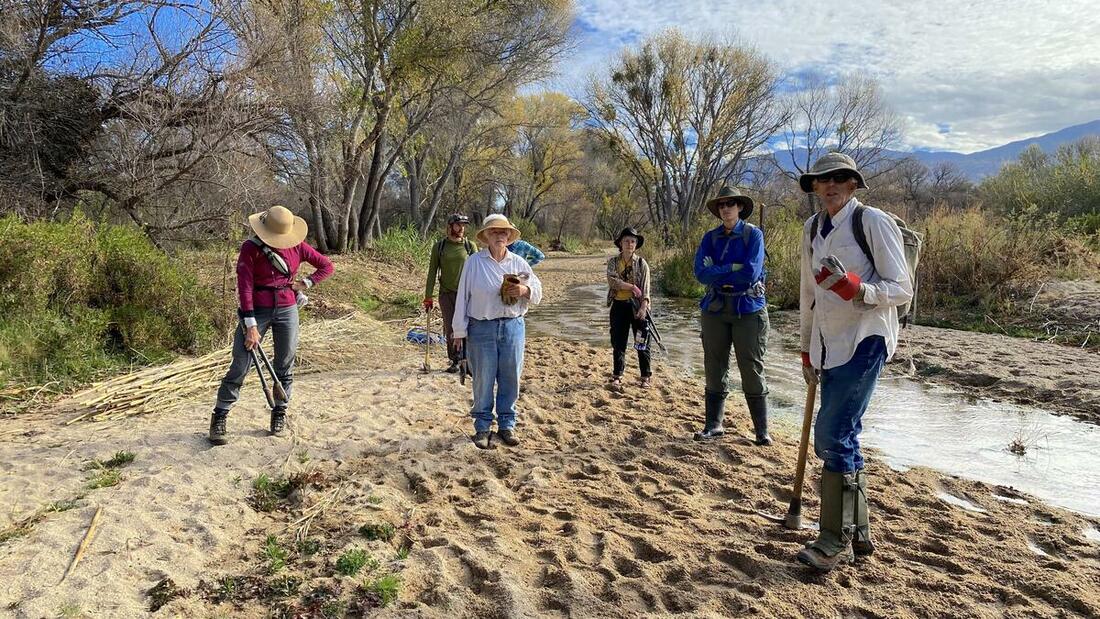 Join our community effort to restore Tanque Verde Creek! WMG's River Run Network is excited to tackle the removal of an invasive species, Arundo donax (giant reed), from along Tanque Verde Creek in east Tucson. Arundo is harmful because it drinks up to 3-4 times as much water as native desert plants, crowds out native species and habitat, and increases the risk of flooding and wildfire. By removing Arundo, the River Run Network is helping to restore groundwater levels and surface flow in the Tanque Verde.

We have organized volunteer workdays once or twice a week since November 2021 to remove Arundo, and since this effort began, our staff and volunteers have removed over 20,000 pounds – more than 10 tons – of Arundo from Tanque Verde Creek!

Come work with WMG staff and other River Run Network volunteers in a beautiful riparian area to remove this invasive species and contribute to the restoration of surface flows and the riparian forest. We are working around an area that has recently seen a return of extended, seasonal flows! See the events below to register.
Thank you to the Arizona State Department of Forestry and Fire Management for providing funding through their Invasive Plant Removal program and thank you to the supportive landowners along the Tanque Verde Creek with whom we are coordinating removal efforts.