Watershed Management Group Staff
Watershed Management Group Interns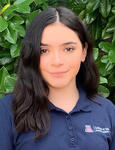 Rebecca Murillo will be our Billigual Environmental Education Intern. She is a current junior studying Literacy, Learning, and Leadership with a minor in Spanish at the University of Arizona. She is a first-generation student originally from Nogales Arizona/Sonora. Rebecca has come to Tucson to pursue her education in informal education and coordinating bilingual programs. She is very excited to work with the Watershed Management Group in hopes of expanding her environmental knowledge while bringing her own experiences to the team. She is overjoyed that she will be working for her community in hopes of bringing more bilingual opportunities to Tucson.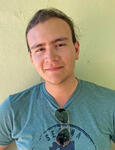 Oscar Alonso Rodriguez Ponce
Oscar A. Rodriguez is an incoming Bilingual Outreach & Communications Intern for the summer. He is a Graduate student at the University of Arizona pursuing a Master's degree in Landscape Architecture and holds a Bachelor's degree in Sustainable Built Environments with a minor in Economics. He is a first-generation student originally from the state of Sonora, Mexico. Oscar grew up in the border town of Nogales, Sonora, where he experienced the limitations of inadequate or nonexistent water infrastructure, lack of safe and functional public spaces, and the absence of community engagement in urban development. These experiences encouraged him to work towards a more sustainable urban environment for both wildlife and human communities, with a focus on making urban landscapes more accessible for those most vulnerable to urban problems such as extreme heat and flooding. This summer he will use his experience and knowledge in communication and sustainability to work with WMG in connecting more with the Latinx community and expanding bilingual opportunities.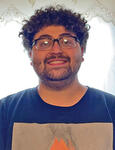 James Tewksbury is an incoming Urban Sustainable Living Intern for the summer. He is a Senior at the University of Arizona pursuing a major in History with a minor in Sustainable Built Environments. While History is his educational background, he is hoping to pursue a graduate program and professional career in Urban Planning and Development with a focus in sustainability and transportation. James grew up in midtown Tucson experiencing the limitations of the water infrastructure, transportation infrastructure, and water-transportation infrastructure and was galvanized by these limitations to advocate and work towards an improved experienced in the urban environment especially for those communities most vulnerable to the negative effects of lackluster mobility and water management and conservation. This summer he will use his lived experience and passion to work for the living lab and learn about sustainable urban living practices and principles.