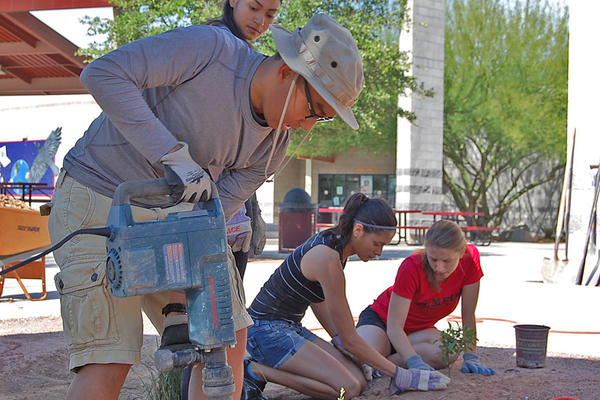 The Schoolyard Water Conservation Education Program is opening its Request For Proposals for K-12 schools in the Tucson and Phoenix metro regions.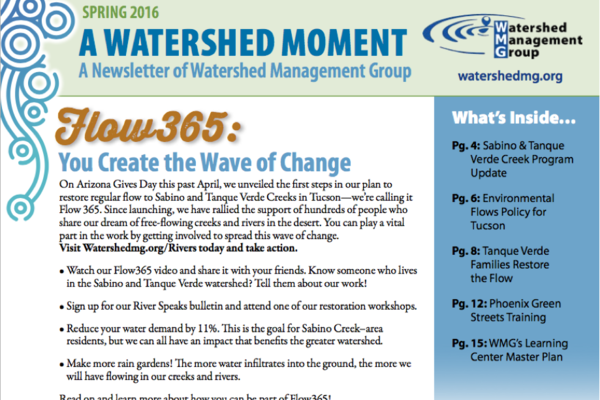 Dive into WMG's Spring Newsletter to learn all about our Flow 365 plan to restore Sabino and Tanque Verde Creek, our latest policy initiatives, state-wide green infrastructure training, and our recently unveiled master plan for the Living Lab and Learning Center.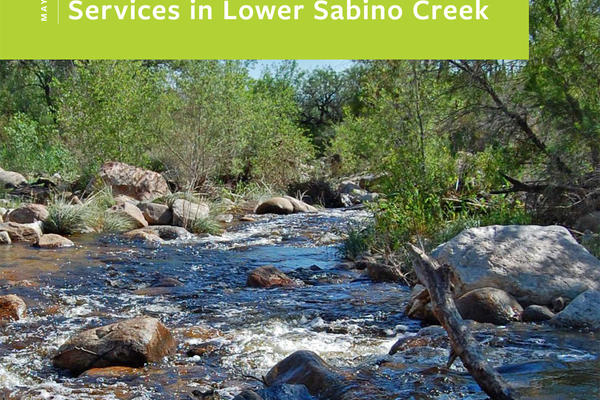 When we measure the value of Sabino Creek as we would other community assets, such as a bridge or building, our new report shows that Sabino Creek has a net value of $146 million – $230 million over a 100-year lifespan!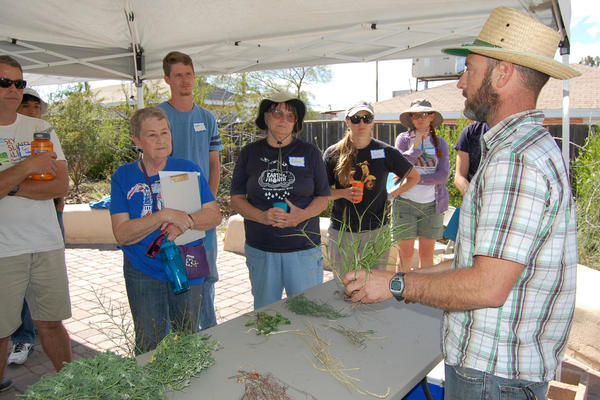 WMG's Docent Training Program will provide you with the skills and knowledge to lead tours and spread our mission through educational events at the Living Lab & Learning Center. Apply now for the Fall 2016 Docent program - applications are due by August 1.
Visit our story archive