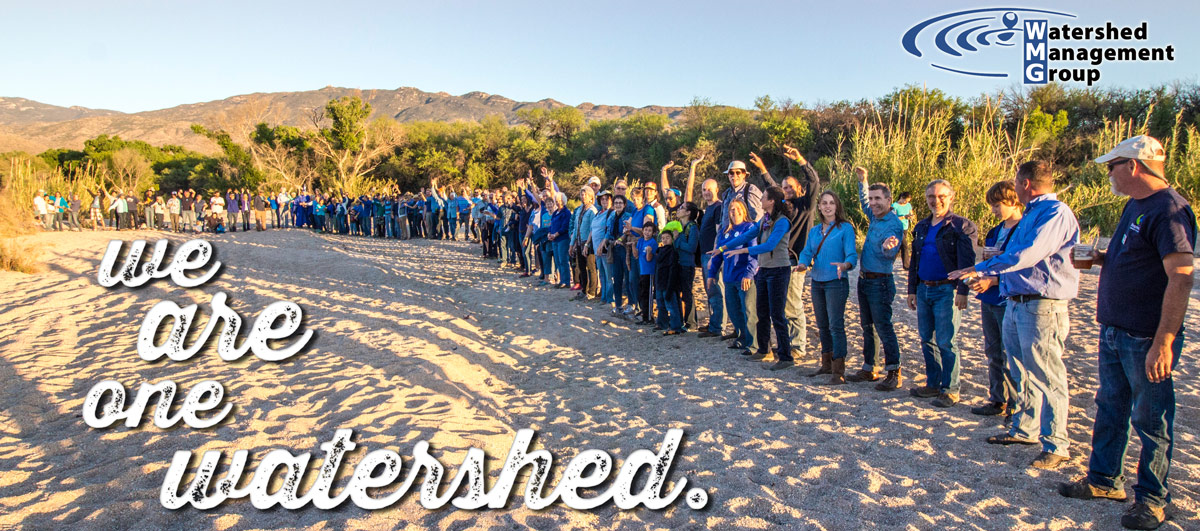 Water is essential to life. As we enter 2017, I'm calmed by the simple fact that despite our politics, passions, race, religion, or socio-economic status, we are all part of one watershed. The 2017 presidential election fanned the flames of fear and anger, and created uncertainty around the social and environmental issues we care about. Many of us are not sure if our voice matters or how we can make a difference. 
I'm writing to share that together we can create unity, peace, and progress around water and watershed health. WMG is launching four resolutions as a counter current to the disturbing trends of anger and insecurity. We at WMG believe that in this political moment, we should—instead of pointing fingers—turn inward and ask what we can do to improve ourselves, our neighborhoods, and our communities.
Of course this has been our philosophy at WMG since our founding. We are a community organization: we work where we live, and take our strength from our neighbors.
Here are WMG's 2017 Resolutions.
Resolution #1: We will model strong female roles and fully value women's contributions.
We have created opportunities for women to have a voice and build hands-on skills in an atmosphere of mutual respect alongside men, from our past work providing clean drinking water to villages in India to our barn-raising Co-op program. We will continue to provide safe and encouraging environments for women to learn and grow at our workshops, and plan new ways to advance women by having more female instructors, mentors, and "women-build" workshops.
Resolution #2: We will embrace diversity within and without our organization.
As much as WMG values diversity, it is not strongly reflected by our pool of volunteers, donors, and clients. We will increase our efforts to reach disadvantaged, minority, and even politically-diverse communities. We will accomplish this through targeted recruitment for volunteer programs including the Green Living Co-op, Docent program, and Monsoon Squad, and solicit a broad applicant pool for staff and board openings. At the Living Lab & Learning Center this year, we will be creating educational signage throughout the campus in English and Spanish. 
Resolution #3: We will redouble our efforts to serve low-income communities.
WMG has run capacity-building programs with partners including Habitat for Humanity, Community Food Bank of Southern Arizona, Goodwill, and Primavera Foundation. We are building on these partnerships to offer more financial resources for low-income families to implement water harvesting. We also have received a grant from NOAA to develop environmental literacy curriculum with teachers from low-income schools to address issues, like chronic flooding and urban heat islands, that plague low-income areas.  
Resolution #4: We will build political bridges and cross party lines to restore our rivers.
Through our work with municipalities and membership in the Community Water Coalition, we are gaining influence with decision makers across Arizona. We are inviting these leaders to tour the Living Lab, where we will share our water values with the hope of building collaborative solutions. And through our newest initiative, the River Run Network, we are reaching out to everyone across Tucson to help restore regular flow to Sabino and Tanque Verde Creeks.
We hope that these goals resonate with your own for 2017—because we can't do it without you. I recently had a conversation with a young woman who told me her resolution for this year was to participate in Co-op workshops and host a project at her own home. She had been thinking about it for years, but was moved to action this month.
Just imagine if we all set this intention: to increase our commitment to our community, starting with what we do at our own homes, with small but meaningful acts. I'm encouraging all of our staff, board, and the entire WMG community to acknowledge and embrace our community in new ways this year. Whether it's going to the dog park and listening without anger to someone with different values you meet there, joining the board of a non-profit, or attending a Co-op workshop, how you choose to extend yourself this year will make a difference. And if you need a way to build common ground, I suggest talking about water.
With that, I wish you a happy 2017. Stay strong and stand with us,


Lisa Shipek
Executive Director