We're back at it again—WMG's 9th Annual Homescape Harvest Tour is here!
The virtual home tours will be available until Thursday, October 22nd. You can register any time before then to enjoy the virtual portion of the event!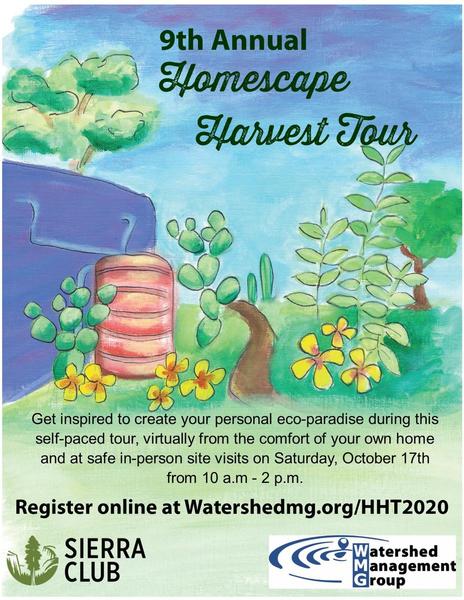 Adapted for CDC recommendations surrounding COVID-19, this year's tour will be offered virtually with a variety of home walk-throughs showcasing rain gardens, cisterns, passive & active solar systems, greywater systems, composting toilets, shady oases, lush food gardens, wildlife habitat, and much more. Practices will range in size and cost, and many sites feature repurposed and recycled materials.
You'll be able to choose-your-own-adventure and watch these videos over the course of a week, letting your imagination run wild!
Tickets are $15, children under 16 are free. Proceeds directly benefit WMG's Green Living Co-op.