Design and Consultation
We're back at it again—WMG's 9th Annual Homescape Harvest Tour is here!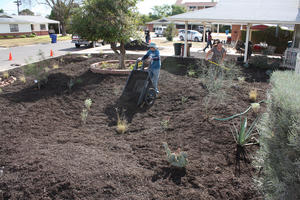 Tucson Water has expanded their Rainwater Harvesting rebate program. Beginning July 1, 2015 Tucson Water customers can claim rebates for rainwater-harvesting systems at homes and small businesses. In addition to single-family residences, for the first time multi-family residential and small commercial customers have access to rebates. This applies to any property with a 3/4" meter or smaller (contact Tucson Water if you are unsure of your meter size).