Join us for a weekly sunset yoga hour, every Monday from 5:30 - 6:30 p.m., at the Living Lab. Our YogaFlow class leads you through 60 minutes of faster-paced, flow-style, vinyasa yoga. The class is open to anyone looking to reinvigorate your evening and renew your mind with our outdoor yoga hour. Join us on the Living Lab plaza and rejuvenate your flow.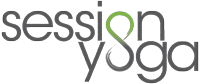 Leah Bolton and Connie Miller Lew, RYT-200 Certified Instructors from Session Yoga will teach the class. Doors open at 5:10 p.m. and class will begin promptly at 5:30 p.m., so please arrive 10 – 15 minutes early. To minimize class disturbance, we will not accept late arrivals.
Visit our Classes & Tours page for more detailed information and scheduled classes.
Save money and reduce your carbon footprint with our Eco-Pass punch card. Ride your bike, walk, or take the bus to class 6 times and enjoy your 7th class free! Get info on bike and bus options on our contact page.