La, La, Laaa. We've been warming up our vocal chords here at WMG. And in the spirit of the holidays, we're about to come a caroling. We have miraculously transformed the 12 Days of Christmas into the 12 Gifts of Harvest. Take a break and sing along!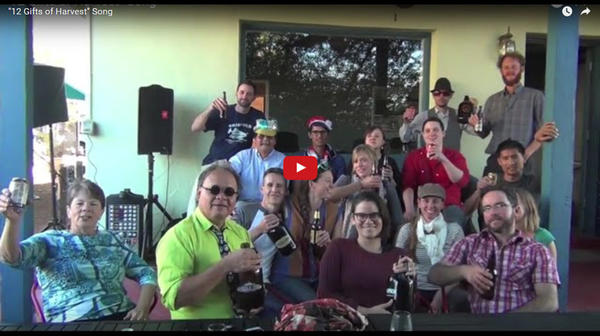 This little holiday jingle is our way of saying thank you for being part of WMG's work over the last year, and helping us spread transformative gifts, hope, and a lighthearted spirit to the people we serve. Share our message of nature's gifts with all your friends and family.
Thanks to everyone who has donated so far to our year-end fundraising campaign! We've reached our initial goal of raising $30,000, and we're starting our stretch goal to raise $45,000 by the end of the year. Will you make a gift to help us reach our goal?

Cheers,

Lisa Shipek
Executive Director
P.S. Get in the holiday spirit and watch our latest YouTube sensation, The 12 Gifts of Harvest! Nature is the ultimate gift giver. If you'd like to give back to WMG, please make your tax-deductible donation today.