Although the pandemic has gone on longer than anyone had imagined, we have been heartened by the support shown throughout our Steward In Place initiative.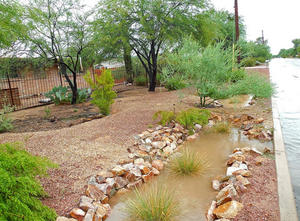 One of the more popular virtual offerings was BYOB – Build Your Own Basin. When 80 people showed up on a Friday night way back in May to learn how to build a basin, we knew we were on to something big. We've started planning BYOB workshops as regular events, and we've developed a BYOB kit to send home with K-12 students so they can create rain gardens at home.
We can't help but have fun with this topic, so BYOB is the theme of our year-end fundraising campaign! We're kicking off our campaign with a matching fund for Giving Tuesday, a worldwide day of giving following Thanksgiving. Our goal is to raise $40,000, and all donations that are made leading up to and on Giving Tuesday will be doubled! Make your gift now or plan your gift for December 1st.
We believe rainw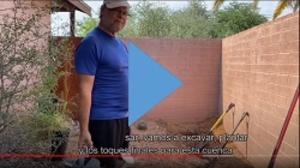 ater harvesting and green streets should be accessible to all and are so excited to be continuing to spread the BYOB excitement far and wide! Visit Watershedmg.org/BYOB for more tips on how to create your own basin, including Joaquin Murrieta's six-minute bilingual BYOB video.
If you'd like to share the spirit of giving, you can also gift a design consultation (including virtual consultations) or gift a BYOB Kit to friends or family if you're in Tucson—check out details here.