You can give a gift with lasting impact!

Give your friends and family a gift to remember with Design Consultation ($300) or a Build Your Own Basin (BYOB) Kit Gift ($100) to make their yards the talk of the town!
Design Consultation Gift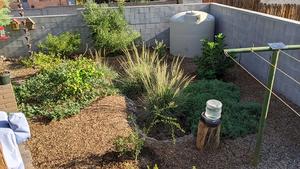 Help your loved ones celebrate water conservation, native plants, and the bounty of nature by gifting our design consultation for rainwater, greywater, and native landscape design. This five-hour package will educate, inspire, and empower anyone and everyone to make use of the water falling on their yard. 
Gift consultations are discounted to $300 through the end of the year. In-person gift consultations are only available for homes within ten miles of our office at 1137 N Dodge Blvd, but virtual consultations are available for anyone in the Southwest!
Learn more about our design consultation services.
The consultation gift will be delivered festively by email. At checkout, there will be a chance to add an additional note to the giftee.

BYOB (Build Your Own Basin) Kit Gift
The BYOB Kit gift contains a nat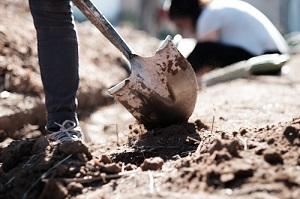 ive tree, wildflower seeds, a bag of organic mulch, a rain gauge, and WMG's first-ever BYOB Zine, a how-to publication with step-by-step instructions on how to build a basin, plant a native tree, and do something good for their watershed.
All BYOB Kits must be ordered by December 2nd. After ordering, you can pick up your kit at the Living Lab and Learning Center (1137 N Dodge Blvd.) between 9:30a.m. and 5p.m. Monday, December 7th through Friday, December 11th.
Please fill out the forms below. Thank you!