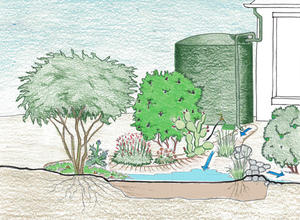 Everyone should be able to harvest rainwater at home! Rainwater harvesting installations are affordable and simple through our Grant and Loan program paired with our Co-op programs.
Limited-income households can apply for grants and loans to cover the costs of rainwater harvesting installations. WMG is offering a comprehensive program providing a free on-site consultation with our expert designers; rain garden and rain tank installation packages; and project financing through grants, loans, and rebates.
WMG is discounting our services for limited-income households so we can offer you packages with as little as $50 out of pocket expenses.