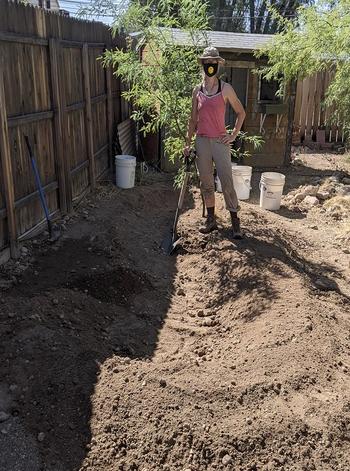 BYOB & Plant a Tree: Virtual Workshop 
Wednesday, March 3rd 5:30p.m. - 7p.m.
Register Here 

In the virtual workshop, you will learn the fundamental steps to Build Your Own Basin and plant a rain garden. This BYOB workshop is led by Luis Salgado, WMG's Green Infrastructure Coordinator and Joaquin Murrieta, WMG's Cultural Ecologist. They will guide you step by step on how to build your own basin in your yard to capture rain and plant a tree! 
Everyone who participates in this workshop qualifies to receive one of our BYOB kits. If you would like to receive a BYOB kit, please register for our BYOB & Plant a Tree: Take Action event.

With your registration, we will add your name to the list of people who can pick up a BYOB Kit at our Living Lab and Learning Center between March 6th and March 13th. Your BYOB Kit includes a native shade tree, wildflower seeds, a large bag of organic mulch, and WMG's first-ever zine with step-by-step instructions on BYOB to get you started.