Event Date:
Monday, March 8, 2021 - 12:00pm

to

Saturday, March 13, 2021 - 3:00pm
Event Address: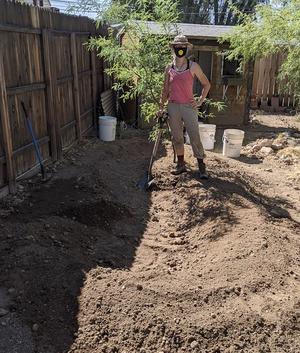 Join others in building your own basin and planting a tree in your own backyard. This event is a follow-up to our BYOB & Plant a Tree: Virtual Workshop and our Rainwater Harvesting Class. After completion of the workshop or the class, you qualify for a complimentary BYOB Kit! 
By signing up for this event, you are registering to pick up your kit at the Living Lab and Learning Center between Monday, March 8th and Saturday March 13th. Pickup is available 12pm - 6pm Monday - Friday and 9am - 3pm on Saturday. BYOB Kit Participation is limited to 50 households.
Your BYOB Kit includes a native shade tree, wildflower seeds, a large bag of organic mulch, and WMG's first-ever zine with step-by-step instructions on BYOB to get you started.
While we can't all get together, we can each work in our yard, and collectively make a positive impact for our watershed. Whether you picked up a BYOB Kit or are just going to use what you already have, we welcome you to join this dispersed effort!

This is one of our Spring 2021 Triple Crown events! When you participate, send a photo and a description of what you did to RRN@watershedmg.org, and you will win a River Run Network T-shirt! To earn the Triple Crown, you need to participate in three of our spring series events, and send us a photo and a description of each. Every household who earns the Triple Crown will get a personal invitation to join WMG on a tour of the Las Cienegas National Conservation Area, the area where the beaver release is planned. We will also be compiling all the photos and stories to share back with our members in upcoming newsletters.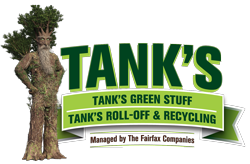 Program