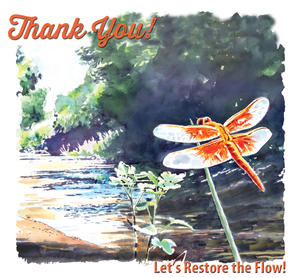 From #GivingTuesday on Nov. 28 and through the end of the 2017, WMG supporters donated $42,000 to our nonprofit. This imperative support ensures our essential programs like WMG's Green Living Co-ops, River Run Network, and free, educational classes at the Living Lab and Learning Center can serve more people in 2018.
With the fiscal donations from our donors and business sponsors, WMG is growing our exceptional leadership and creating a shared vision and goals to restore our watersheds and see our desert rivers flow again
Thanks again! And, if you didn't have a chance to donate in 2017, we can always use your support! Just visit watershedmg.org/contribute.