Here's WMG's Top Ten—paying tribute to some of the most memorable moments of this crazy year while giving you ten really good reasons to give. Join us in celebrating the start of a bright new year with a donation to our year-end campaign and help us reach our $75,000 goal today!
2020 Top Ten Reasons to Give to WMG
10. More people learned to poop in the woods properly on their camping staycations. For those needing a little extra help, check out my YouTube video sensation: How To Poop In the Woods.
9. Shelter in place quarantining got way more interesting with weekly WMG Steward In Place Zoom offerings. No matter the time, day, weather, or your fashion choices – you showed up! Friday night Zooms are still on the docket for 2021. #StewardInPlace
8. We promise the rains will come again in Arizona. Trump might call this fake news or tweet at the clouds they're losers, but we're relying on over 100 years of recorded weather, centuries of tree ring data, and climate models to assure you there has been and will continue to be dry years, wet years, and average years. Get those basins and tanks ready now!  
7. Inspired by The Last Dance documentary about the legendary last Chicago Bulls season with Michael Jordan and Coach Phil Jackson? So were we! WMG is continuing to refine our game while bringing in new talent every year. Luckily our superstars, like Trevor Hare and Joaquin Murrieta, still have some good years before retirement. 
6. Beavers are still cool, and Beto and Carmen might be the most undiscovered YouTube sensation of the year. Check out our five-part Borderlands Beaver Tales mini-drama series here. Viva los castores!
5. When your bucket list shifted from travel destinations to backyard projects, we gave you the resources you needed to build hand-washing Tippy Taps, rain basins, veggie gardens, greywater systems, and make room for native habitat.
4. "Fight for the things that you care about, but do it in a way that will lead others to join you." – Ruth Bader Ginsburg. RBG inspires us to keep fighting to restore Tucson's heritage of flowing rivers through growing the River Run Network and Santa Cruz Watershed Collaborative.
3. You might have saved some money this year without restaurants, coffee dates, haircuts, or when that vacation was cancelled the first, second, and third time. Donate that extra bit of cash to WMG's year-end fundraising campaign!
2. We made a kick-ass new music video spoof this year! Shoot, no we didn't, COVID - boo! You were spared our remake of Harry Styles' Watermelon Sugar. You can still check out last year's spoof of Old Town Road.
1. It's time to BYOB with WMG! Whether you're sad there's no big New Year's party or happy to finally have a good excuse to stay home, we're inviting you to spend New Year's with us! Grab your favorite drinks, open up our YouTube channel, and stay up into the wee hours. Then sweat it out by Building Your Own Basin first thing New Year's morning!
Thanks for making 2020 another great and memorable year for the WMG community.
Happy New Year!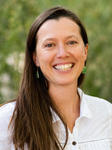 Lisa Shipek
Executive Director