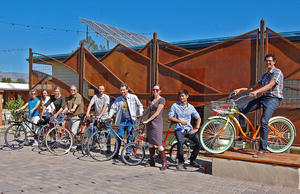 We are looking for two dynamic and motivated professionals to join our team and expand WMG's mission.
Living Lab Program Coordinator - you will be the lead staff member running the educational programs at the Living Lab and Learning Center.
Community Relations & Development Associate - you will work as part of a team to build relationships with donors, volunteers, clients, and partners to engage in and support WMG's mission.
Application deadline: until positions are filled. More details and full job descriptions and application instructions.