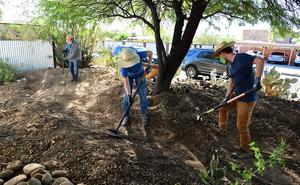 This month we launched our Build Your Own Basin (BYOB) kits, starting to deliver kits to families through schools as well as sending home kits with WMG donors. This is the start of our effort to distribute hundreds of BYOB kits, focusing on underserved families through our partnerships with schools, churches, and neighborhoods. With your help, we can expand this effort to do something good for our watersheds at home while combating our warming climate. 
Donate today to ensure we can provide the resources and know-how for everyone to BYOB. With your help, we can raise the final $22,000 to reach our $75,000 year-end goal.
In 2020, WMG offered free virtual BYOB workshops, created how-to videos, and published a bilingual BYOB how-to zine. We're ramping up our efforts to reach thousands more people with more virtual workshops, physically distant neighborhood events, and BYOB kit distributions. A Drachman Montessori student was excited to recieve her kit Friday! All resources are available at Watershedmg.org/BYOB.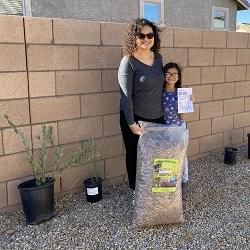 BYOB was a family event for Sara Birtalan, with the help of her husband and son. Sara was inspired by WMG staff, "Madeline [Ryder] always says that earthworks are the cheapest, easiest, and one of the most effective ways to collect rainwater." It's true! Since digging, they've planted a pomegranate tree and will be adding apricot trees and grapevines.
Carol Bauer is also excited by all the planting and wildlife possibilities and is adding native plants in three-of-a-kind groups to attract birds, caterpillar food to support those birds, and even milkweed for monarchs! Fellow birder Paula Redinger says she's been spreading the gospel of BYOB, especially its sustainability benefits, low cost, and increased native habitat.
Your donation supports the scaling up of simple solutions like rain basins and native habitat, empowering each of us to connect with nature and heal our watersheds.
In gratitude,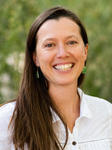 Lisa Shipek
Executive Director