9/2/21
Water is essential to all life. And yet, in the Sonoran Desert, a century of poor management of our waters means that many human, animal, and plant communities don't have the water they need. Drought and climate change have made this crisis even worse, and for the first time ever, a water shortage was declared last month for the Colorado River⁠—which provides most of Tucson's current municipal water supply.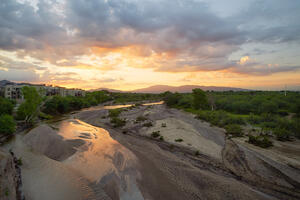 While this news may seem grim, we at WMG believe the most effective solutions to our water crisis are at hand, and that with your support, our region can once again be Hydro-Local—our word for using local, renewable water sources like rainwater, greywater, and annually-renewed groundwater instead of sucking distant rivers and watersheds dry.
I'm reaching out to ask you to support our efforts to create a Hydro-Local future by donating to our summer fundraising campaign. Our goal is to raise $90,000 for our work to create a more sustainable and resilient relationship with water in the Sonoran Desert. A loyal donor is helping kick-start our campaign with $25,000 in matching funds, so if you donate today, your gift will be doubled!
Your gift to Watershed Management Group supports:
Our Green Living Co-op, River Run Network, and Schoolyard Program, where we work with thousands of volunteers and lead projects to reduce water use and help restore river flow every week. With donor support, we can put more tools directly into the hands of community members to do their own Hydro-Local projects at their homes and neighborhood spaces.
 
Our Build Your Own Basin (BYOB) effort, which provides access to the benefits of rain gardens far and wide in our community. In the spring we taught workshops on how to build rain gardens to 288 households, then provided participants with a complimentary BYOB kit to turn their new knowledge into action. We focused our efforts in Elvira and Flowing Wells, both underserved neighborhoods with some of the lowest tree canopy levels in Tucson. Our fall BYOB initiative is keeping this dream alive, with a goal of providing BYOB kits to 300 more households.
 
Our Release The Beavers campaign, which is helping beavers regain their vital role of slowing down river flow, recharging groundwater, and restoring lush, native habitat along streambeds. This fall we're implementing beaver habitat restoration projects and the first-ever binational beaver survey on both sides of the U.S.-Mexico border, so that we have the information we need to support beaver populations long-term.
To learn all about our latest Hydro-Local efforts, check out our summer newsletter.
Our education and policy work is almost entirely supported by donations. Please help us reach our $90,000 goal by making a donation today. Thank you for helping us shape a Hydro-Local future for the Sonoran Desert!
Sincerely,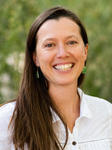 Lisa Shipek, Executive Director