A huge shout out to the WMG community, for rallying around our AZ Gives fundraising campaign and making us one of the top causes in the state yesterday. When midnight struck, we ended up 2nd for most dollars raised in our category, winning us an additional $5,000 cash prize! With all the online donations, checks, and prize money, we raised over $73,200, just shy of our $75,000 goal. We'll be continuing to update our total with the checks that arrive in the mail this week. 
Donations will support WMG's new Steward in Place virtual events, the expansion of our tippy tap hand-washing effort, as well as our continued restoration work to restore Tucson's heritage of flowing rivers.
In the flurry of emails that was sent yesterday, you might have missed some of the things we shared. So here's a quick recap
•    Check out our new virtual events and workshops for everyone!
•    Read our 2010-2019 Impact Report: Urban Watersheds Reimagined
•    Explore our resources to build tippy tap hand-washing stations and share with people who might need this tool
Thanks for all you do as part of the WMG community. We will continue to adapt our programs and be responsive to the needs of the people we serve.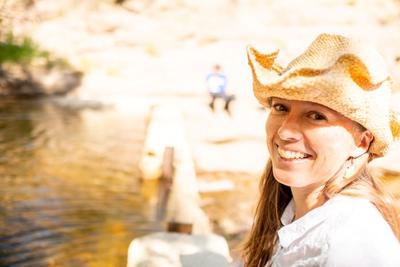 In gratitude,



Lisa Shipek
Executive Director
P.S. If you missed yesterday, but would still like to give to help us reach our $75,000 goal, please donate online here.