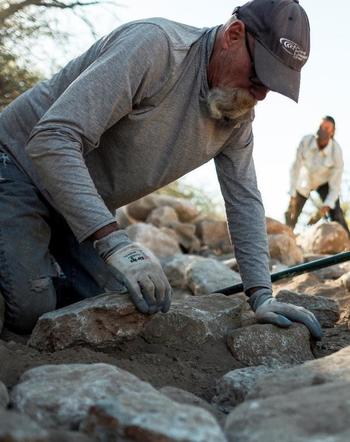 Mesquite Forest Restoration Workshop: April 16th & 17th
Register for Friday, April 16th @ 8a.m. - 11a.m.
Register for Saturday, April 17th @ 8a.m. - 11a.m.

Help restore the mesquite forest near the confluence of the Tanque Verde and Pantano creeks! During this workshop, you'll help plant native velvet mesquite trees to restore the ancient mesquite trees of the area. WMG's Associate Director Harold Thomas and Restoration Director Trevor Hare will be leading this workshop alongside neighbors from the Old Fort Lowell area.

The mesquite forest is in decline due to groundwater level depletion, reducing water flow in the historic Corbett Ditch. The Corbett Ditch is the last remaining irrigation canal from the 1850s when the Rillito area was all farmlands and flowed perennially up until about 10 or 15 years ago.
Thanks to One Tree Planted and neighbors for providing the funding supporting the restoration work.