[English below] ¡El manual digital "El Cuidado de los Jardines de Lluvia" de WMG ya está aquí!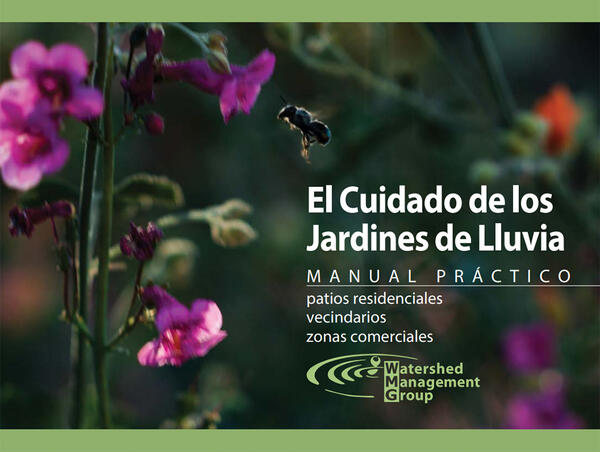 Ahora disponible en Inglés y Español, este recurso cubre lo básico de los jardines de lluvia, desde su funcionamiento hasta el cuidado durante cada estación del año. Los hispanohablantes de nuestra región ahora se pueden beneficiar de la información en este manual. Contenidos destacados incluyen una guía de plantas invasivas y los mejores momentos para plantar y podar en nuestra región.
¡Revisa este recurso gratuito y compartelo con tu comunidad! Disponible aquí.
WMG's digital Rain Garden Care Handbook is now available in Spanish!
This handy resource educates readers on the basics of rain gardens and how to take care of them during every season. Spanish speakers in our region will now be able to benefit from the wealth of information contained in this handbook. Some highlights include the best times to plant and prune in our region, as well as an invasive plant ID guide.
Check out and share this free resource with your community! See the handbook here.