Update: Early registration for tickets closes at 3:30p.m. today!
Inviting all monsoon lovers to an evening of short films celebrating the summer rains and rainwater harvesting in action.

Come watch locally-produced films on our outdoor big screen at WMG's Living Lab (1137 N Dodge Blvd) on September 27th from 6-9pm, culminating in our feature presentation of Water Harvester: An Invitation to Abundance about the work of water harvesting visionary Brad Lancaster.
 
Experience WMG's rainwater-fed Living Lab, meet like-minded folks making a difference, and discover many ways to get involved in WMG's work for local water solutions! Tickets are $20 in advance (before 3:30p.m. the day of the event) or $30 at the door, and include two drinks from Dragoon Brewing Company (for everyone 21 and older), refreshing rainwater iced tea, and popcorn. The Curry Pot food truck will also provide delicious Sri Lankan fusion food for purchase. Entrance is free for children 14 and younger. 

At 7p.m. we'll screen our lineup of locally-produced short films: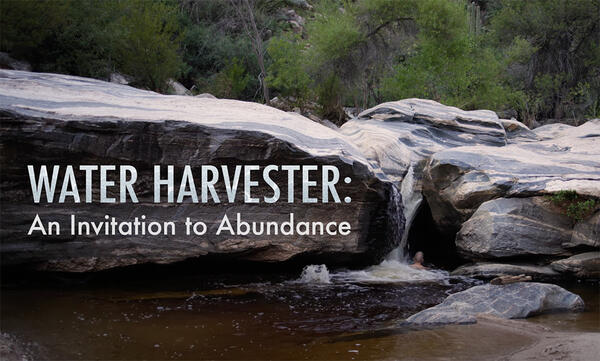 Water Harvester: An Invitation to Abundance, David Fenster
 
Let's make the most of the monsoon rains!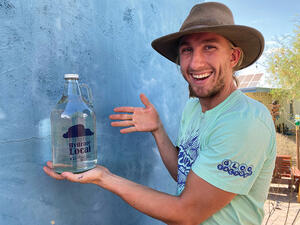 Monsoon Movie Night is part of WMG's summer fundraising campaign, with a goal of raising $100,000 to amplify our hydro-local efforts in response to the worsening Colorado River crisis. By making a donation in addition to your ticket purchase, you'll help fund tangible water solutions across Tucson. Everyone who donates $100 or more or joins as a monthly donor starting at $10/month can take home one of our Hydrate Local growlers, filled with monsoon rainwater!
Your donation supports:
$50: Ensures we can provide rain garden kits ast part of our Build Your Own Basin (BYOB) workshops with limited-income neighborhoods and families.

$100: Funds hydro-local educational programs at our Living Lab, from free classes and tours, to Family Saturdays, to our Docent program and Internships.

$500: Supports WMG's policy work promoting green infrastructure, groundwater recharge, and river restoration for long-term water security.

$1,000: Provides vital resources to restore flowing desert rivers through our River Run Network's education, restoration, and community science initiatives.
 
Get Your Tickets And Make A Donation Here 

See You On The 27th!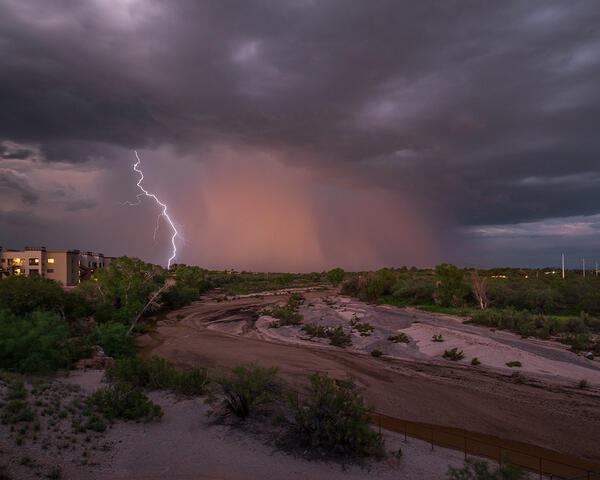 Thank You To Our Event Sponsors: