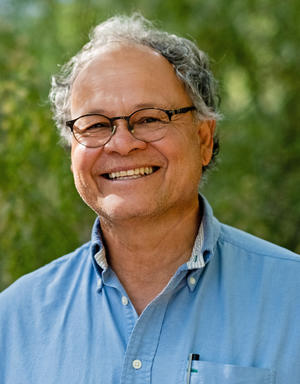 ¡Aproveche al máximo las lluvias del Monzón!
Monsoons are coming! Are you ready for the rain? Join WMG's Cultural Ecologist Joaquin Murrieta and our Community Restoration Project Manager Nichole Casebeer as we celebrate the season of abundance during this bilingual, virtual event! Learn all about gardening during the monsoons including what native and edible species you can plant during the monsoon, how harvested water can benefit these plants, and local resources for planting. Then, plant some species of your own. When you register for this virtual event, you will receive the Zoom link instructions.
As part of our Steward In Place effort, this event is designed to help you plant with the monsoons in your own backyard, our goal is to get 25 River Run Network households to participate in planting with the monsoons this season. This is one of our Steward In Place Triple Crown events! To participate, please send a photo of your new monsoon garden plantings and a description to RRN@watershedmg.org. If you participate in three of our summer series events, you will win the triple crown and earn a "Release the Beavers" mug and a personal invitation to WMG's exclusive beaver field trip in the winter.

This is an exclusive event for River Run Network members. If you are not yet a member, we will add you to the Network when you register for this event. RRN membership is free and gives you access to exclusive creek walks, river restoration workshops, river clean-ups, and advocacy opportunities.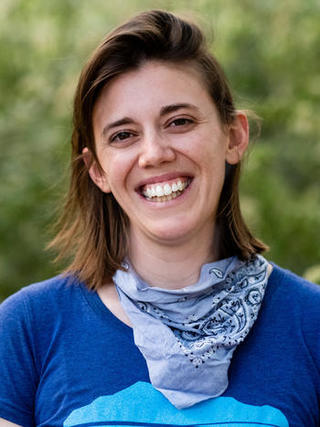 ¡Los monzones llegaron ya! ¿Estás listo para la lluvia? ¡ Acompáñanos con Joaquin Murrieta nuestro Ecologista Cultural de WMG, y a nuestra Gerente de Proyectos de Restauración Comunitaria, Nichole Casebeer, a celebra la temporada de la abundancia durante este evento virtual bilingüe! Aprenda todo sobre la jardinería durante los monzones, incluidas las especies nativas y comestibles que puede plantar durante el monzón, cómo el agua de cosecha de lluvia puede beneficiar a estas plantas y los recursos locales para plantar. Cuando se registre para este evento virtual, recibirá las instrucciones del enlace Zoom.
Como parte de nuestro esfuerzo Steward In Place, este evento está diseñado para ayudarlo a plantar con los monzones en el patio de su casa. ¡Este es uno de nuestros eventos Steward In Place Triple Crown! Para participar, envíe una foto de sus nuevas plantaciones con su huerto del monzón y una breve descripción a RRN@watershedmg.org. Si participa en tres de nuestros eventos de la serie de verano, ganará la "Triple Corona" y ganará una taza "Liberen a los castores" y una invitación personal a la excursión de castores exclusiva de WMG en el invierno.
Este es un evento exclusivo para los miembros del River Run Network – Comunidad de la Red del Río. Si aún no eres miembro, lo agregaremos a la Red cuando se registre para este evento. La membresía de RRN es gratuita y le brinda acceso a caminatas exclusivas por nuestros arroyos, talleres de restauración de ríos, limpieza de ríos y oportunidades de abogacía por nuestros ríos.