We are so grateful for the outpouring of support yesterday on Giving Tuesday—we raised a total of $35,000 towards our $40,000 campaign!
If you missed Giving Tuesday, don't worry, you can make a donation through Friday for your donation to be matched and be eligible to take home one of our BYOB Kits!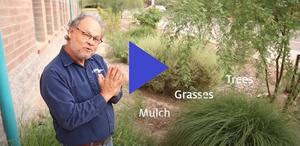 Our year-end theme is BYOB – and we're thrilled to expand our Build Your Own Basin effort with K-12 schools and underserved neighborhoods throughout Tucson. From our Stewards In Place sharing back their basin-building projects to BYOB kits for K-12 students and underserved neighborhoods, WMG is paving the way for more green streets where they matter most! This 3-minute video with Joaquin Murrieta, students, and our partners at AZ Project Wet shows you how easy it can be to BYOB!
As a bonus for supporting WMG, if you donate $100 or more and live within the Tucson area, you can take home a BYOB kit including a native shade tree, wildflower seeds, a large bag of organic mulch, and WMG's step-by-step BYOB guide. Lisa Shipek, WMG's Executive Director, shows off the kit here. 
We have been so heartened by the excitement around BYOB, and the fun is just getting started! Check out our one-stop shop of BYOB resources here, and get digging!