Did you know beavers are a keystone species critical to the health of our desert creeks and rivers? Considering how valuable water is in the desert, we're ramping up our efforts to restore healthy rivers and healthy beaver populations.
Double your impact by donating today to support human-beaver partnerships to improve the health of our rivers, creeks, and wetlands! Our goal is to raise $75,000 by next Wednesday, International Beaver Day, and all gifts are eligible for our matching fund.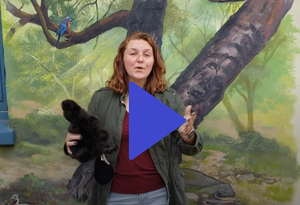 Want to get involved? Listen to the River Run Network team share the latest details on how to support beaver populations through our Release the Beavers campaign, including three main goals:
Advocating for beaver introduction and additional releases of beavers.
Monitoring the health and distribution of beaver populations by coordinating an annual binational population survey.
Restoring our creeks and rivers—slowing flows, spreading water across the floodplain, and recharging aquifers—and ensuring beavers can do the same!
Make sure to register for our Beavers & Brews Binational Bash virtual event on April 7th, International Beaver Day. Get up close and personal with biologists, ecologists, and community scientists working directly with beavers in the San Pedro and Santa Cruz international watersheds and help us grow our Release the Beavers movement!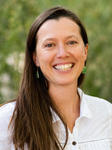 Lisa Shipek
Executive Director
 
P.S. Swing by Westbound (267 South Avenida del Convento #12) between 5p.m. and 9p.m. on April 7th during the Beavers and Brews Binational Bash to donate, pick up some swag, and say hi to friends! Westbound is donating 10% of all proceeds on International Beaver Day to WMG, so be sure to pick up your brew! beavers!