We are blown away by the generosity of our donors; you have gotten us so close to our goal! Today is the last day of our summer fundraising campaign, and we have only $3,500 left to raise to reach our $85,000 goal. Please consider donating today, $10, $25, $100, every gift is important to support WMG's programs.
Western wildfires, climate change, and restoring dried-up rivers can all feel like insurmountable challenges. But when we work together in community, we can each conserve water at home and steward our neighborhood creek or river and be part of a groundswell of change. This is what Steward In Place is all about. What we do does impact our local creek, river, lake, or ocean, so let's use the power for good!
Steward In Place was W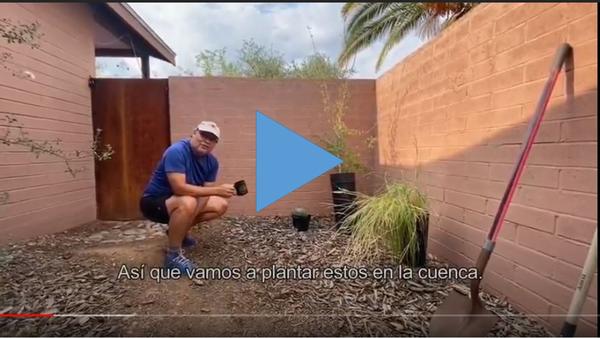 MG's response to COVID-19 at the beginning of April. From virtual Build Your Own Basin (BYOB) workshops, to dispersed river clean-up efforts, to how-to videos on removing invasive species, WMG has been working around the clock to adapt and continue our essential programs.
Tucson's mayor Regina Romero launched a campaign on Earth Day to plant one million trees by 2030 to combat climate change. We greatly appreciate Mayor Romero's leadership, and we'd like to challenge the community to do more by building one million basins to support those one million trees. If you can plant a tree, you can also build a basin. It just takes a shovel! Tucson is the nation's 3rd fastest-warming city, and we need simple solutions now to reverse that trend.
Just imagine if everyone built a basin in their backyard or in their neighborhood to harvest rainwater to grow native shade trees, shrubs, and wildflowers. These simple, low-cost solutions combat climate change while also conserving our precious water supplies, cooling our cities, and recharging our aquifers to support our rivers. Watch Joaquin Murrieta's simple six-minute video to see how you can build your own basin (BYOB) in just a few hours, starting with a cup of coffee.
By supporting WMG with a donation, you ensure WMG can continue our essential community conservation and river restoration programs, and spread simple solutions, like building your own basin, to thousands more people every year.
With gratitude,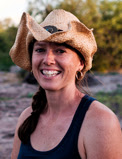 Lisa Shipek
Executive Director
P.S. Need a little light-hearted fun? Check out WMG's new Borderlands Beaver Tales with Beto and Carmen. This is the start of the bilingual saga of our two new beaver characters: learn more about river restoration and the story of beavers in our watersheds.