Our Release the Beavers campaign was a dam success! Thank you so much to everyone who donated, helping us surpass our goal and raising $75,728 to support binational beaver populations in Arizona and Sonora, Mexico.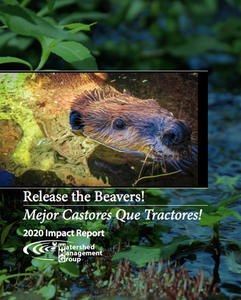 This campaign is critical to help beavers reclaim their status as a keystone species in both the Santa Cruz and San Pedro River international watersheds. Western watersheds and desert rivers have been drying up for over 100 years, but beavers provide a powerful nature-based solution to reverse that trend, even in the face of a warmer and dryer climate.
If you're still biting for more beaver news, take a look at our 2020 Impact Report, painting a picture of beavers' return and future potential in our watersheds, as well as how you can get involved.
One of the most gratifying parts of this campaign was all the news coverage; stories shared by Tucson Local Media, the Arizona Daily Star, and the Arizona Republic all spread the word of our desert beavers to new audiences. Our support of these furry friends is gaining momentum, so be sure to subscribe to our YouTube channel and bookmark the Release the Beavers campaign page for all the latest news, events, and ways you can get involved.
If you missed our Beavers and Brews Binational Bash, the full event is available on YouTube. It was an amazing convergence of biologists and ecologists working with beavers in both Arizona and Sonora—what a joy to learn from each other and uncover the story of beavers in the borderlands!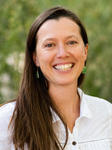 Lisa Shipek
Executive Director