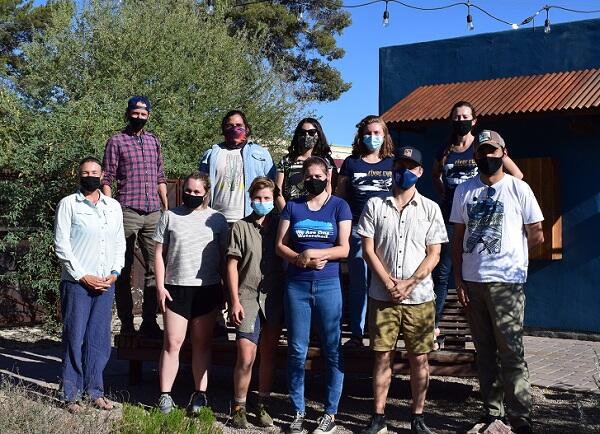 A big congratulations to our WaterWRLD interns for completing our internship program! Wishing our 2020-2021 interns the best of luck as they continue to excel in their professional careers!
Our interns, under the supervision of WMG staff, each completed a year-long project tailored to their interests.
Amanda completed a zero-waste plan, where she identified areas we can generate less waste in our program areas. Jake supported our community-based RRN efforts by using GIS to create an online stewardship map. Lexie worked on mapping invasive arundo donax along the Tanque Verde Creek to accurately plan for its health. Sam created a design plan for the Flowing Wells neighborhood and worked on a master plan for the Drawing Studio. Helping identify restoration priorities with our community partners, Vivek assisted in the Santa Cruz Watershed Collaborative Watershed Restoration Plan. Sarah helped us brighten up the Living Lab with the installation of green infrastructure projects and helped with our BYOB efforts.
With a big thank you to all of our hardworking interns, we wish you a wonderful summer!