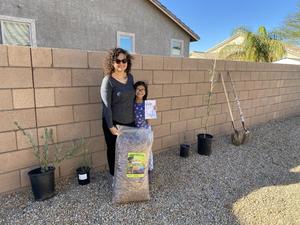 BYOB Kits for Kids: Virtual Workshop
Friday, April 9th, 12:30-1:30pm
Register
Join Cindy Hu, WMG's Community and Youth Education Manager, and WMG Docents Sara Birtalan and Marlene to learn the fundamental steps to Build Your Own Basin (BYOB) and plant a rain garden that supports native shade trees.

Families who participate in this workshop qualifies for a complimentary BYOB kit to green your streets, available for pickup at WMG's Living Lab and Learning Center in April. Your BYOB Kit includes a native shade tree, wildflower seeds, native shrubs or grasses (if available), organic mulch, and WMG's first-ever zine with step-by-step instructions on BYOB to get you started.