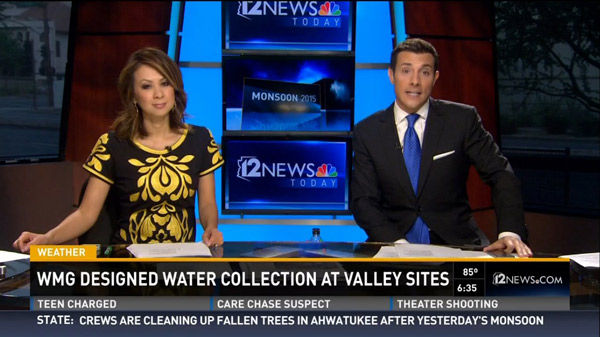 We were so excited to see our partners at Primera Iglesia Metodista Unida, a church in downtown Phoenix, featured on Channel 12 News for their cutting-edge rain gardens! WMG's Lindsay Ignatowski shared the results of the project installed by our Phoenix Program Manager Ryan Wood with the help of hundreds of volunteers.
At WMG we are also excited to have such an engaged and enthusiastic group of supporters—like you. We know we can count on you, and today we're asking you to step up and invest in WMG. We need to raise $60,000 this summer to fund our community programs. We still have $9,000 in matching funds left to double your donation. Will you make a gift to WMG today?
Like Primera Iglesia, you can make an impact by funding WMG's work.
A gift of $25 helps fund new water conservation classes that are free to the public
A gift of $50 funds a rain garden care training for community members
A gift of $100 funds hands-on workshops through the Co-op to transform people's yards
A gift of $500 supports the development of new demonstration sites in the Arizona, U.S.-Sonora, Mexico border region
A gift of $1,000 supports our staff working with municipalities and water utilities on policies to support long-term watershed health
Thanks for all you do,

Lisa Shipek
Executive Director