Register Here

Thursday, July 30, 2020 - 5:00pm to 6:30pm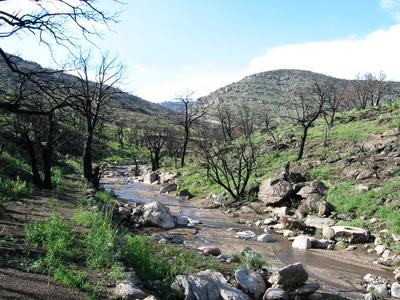 Join us for an expert panel discussion on expected outcomes of the Bighorn Fire in the Santa Catalina Mountains and the Tucson valley. Catlow Shipek, WMG Policy and Technical Director, will moderate this virtual panel discussion which will include Dr. Emily Burns (Sky Island Alliance), Dr. Laura Marshall (UA School of Natural Resources and the Environment), and Marisol Gama Vooz (a bi-national wildlands firefighter). We will explore the role of fire in our mountains, the fire fighting and burned-area response approach, and what we can expect as outcomes to the health of our springs, streams, plants, and wildlife, as well as the downstream fire impacts in our urban area. There will be plenty of time given for Q&A from the audience.

You will receive a zoom link and instructions when you register for the event. If you are on the waitlist, you will receive an email 10 minutes before the event with the link to join on YouTube live.

This event is organized through the River Run Network. If you are not yet a member, we will add you to the Network when you register for this event. RRN membership is free and gives you access to exclusive creek walks, river restoration workshops, river clean-ups, and advocacy opportunities.