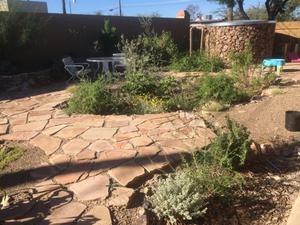 Randy Young, a Tucson general contractor and master auto mechanic, is working on a rainwater-harvesting modular system of concrete walls that could be built throughout the landscape.
Young calls his idea Walls 2.0, which could turn "landscape and security walls, facades, gazebos and ramadas" into water-storage tanks, according to his website. (...)
Young hopes to get enough funding so that in the spring he can construct a prototype at Watershed Management Group's Living Lab and Learning Center, a demonstration site at 1137 N Dodge Blvd that is under construction.
Link to full media: