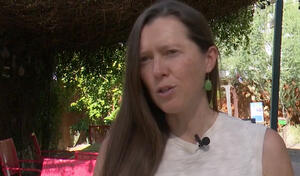 TUCSON, Ariz. (KGUN) — When Lisa Shipek gets a drink of water at the Watershed Management Group's living lab, she's drinking filtered rainwater.
It comes from a faucet that uses less water, which is just one of the water efficient fixtures the group has.
"We can value and steward our local renewable water resources," Shipek said.
Link to full media:
City of Tucson considering more incentives for residents to conserve water