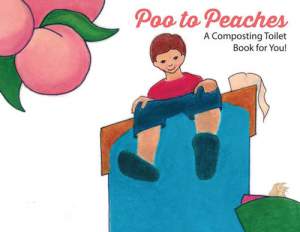 Everybody poops.
There are plenty of books that say so.
But not everybody composts their waste to fertilize their trees.
That's why Watershed Management Group has written a children's book for preschool and elementary-age schoolchildren to learn the basics of using a composting toilet.
Technicalities such as design and maintenance are reserved for the parents' pages of the book.
"Poo to Peaches – A Children's Composting Toilet Book" is written in such a way that kids won't have to, ahem, strain, to understand, with simple, rhyming sentences.
Link to full media: