Before they were wiped out by hunters and trappers in the early 1800s, beavers were a fairly common site in Southern Arizona.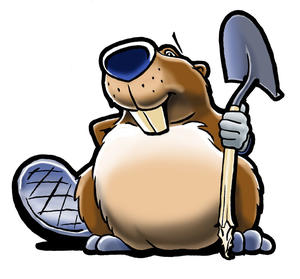 The nonprofit Watershed Management Group hopes to make their regular presence a reality again by reintroducing beavers to local waterways, with a little help from the Tucson community.
On Friday, Sept. 27, the group will host Beavers, Brews and Santa Cruz, an event meant to raise funds to bring more beavers back to the region.
The event will feature a screening of the documentary "The Beaver Believers," and a panel discussion with local experts.
Pueblo Vida Brewing has been tapped to provide the beer. Cocktails will incorporate locally produced Whiskey Del Bac brand whiskeys.
The family-friendly event will have activities and a photo booth with beaver mascots for the kids.
The evening begins at 5:30 p.m. and runs until 8:30 p.m. at the Living Lab & Learning Center, 1137 N. Dodge Blvd.
Tickets are $20 apiece through the group's website, watershedmg.org. Price of admission includes two drink tickets. Tickets must be purchased in advance.
Link to full media:
Beers, beavers and birthdays in store for Tucson this weekend
Program