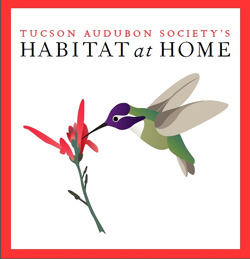 Calling all Monsoon Squad Volunteers and Ward 3 Residents!
Watershed Management Group, The Ward 3 Council Office, and Tucson Audubon are teaming up to expand the water harvesting demonstration gardens and build better bird habitat along Grant Rd! We will need your help.
From 8AM to 12PM on the first day, we'll be digging and moving soil in preparation for the rain gardens.
From 8AM to 12PM on the second day, we will host an educational workshop to install the new plants and landscaping and learn about Habitat at Home. The workshop day will be half hands-on planting and constructing water-harvesting earthworks with WMG's Sonoran Landscape Specialist, Emma Stahl-Wert, and half Habitat at Home bird presentation with Audobon Staff. Please register below to confirm your attendance and get full event details.
Install gardens and learn about birds on Saturday, Dec 1st!
Learn more about WMG's Monsoon Squad Program