Schedule a Virtual Design Package!
WMG's water harvesting and landscape specialists will virtually work with you to create a design for your home.
WMG's Water Harvesting Specialists can now work with you to develop a design for your property anywhere in the Southwest! We provide the tools to help you create a water budget for your home. As part of our virtual package, our team will develop a design based on the water harvesting potential at your property. This 5-hour hands-on package is great for one-on-one introductory learning and gives you the ideas, resources, and tools to get started on a project in your own backyard.
Here is what to expect:
Get started by completing the webform below
Our staff will review your submission and schedule a 1-hour virtual consult with you
Our expert staff develop a custom design for you based on your needs and goals
Review the design and ask all your questions at a one hour follow up "next steps" meeting
Get all the resources you need to move forward on your rainwater harvesting dreams, where ever you are.
 
**The virtual appointments will be done by phone or Google Meet.
Cost & Scheduling:
100% virtual project plans are $325, which includes a 5-hour design package for a site visit, design, review, and follow up. Fill out the webform below, pay online, and then we'll email or call you to schedule your appointment. 
Live outside of the Southwest?
WMG is specialized in rainwater harvesting for arid regions. For areas outside the Southwest, WMG will provide information to the best of their ability in terms of rainwater harvesting principles that are transferable across environmental regions.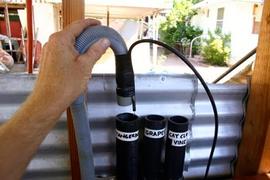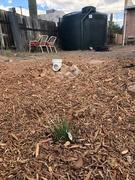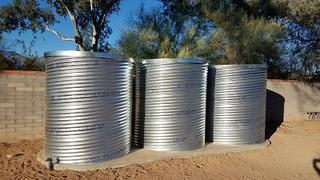 This form is to be completed before scheduling for a Virtual consultation to get a water harvesting design. Please fill this form out to the best of your ability. Below are some additional items we ask you have available during your initial consultation call. Contact Jonah Ivy Jivy@watershedmg.org; 520-396-3266 x18 with any questions. 
- Recent water bill
- Photos of project area of interest (video alone is not effective; video must be paired with photos)
- Photo Specification (ex: yard perimeter, utilities, existing systems, areas of interest, etc)
- Have E-stake called out to home before consultation (at least three days prior) Call 811. This will help you identify where utility lines are for your property.