We can transform your desert landscape into a lush oasis.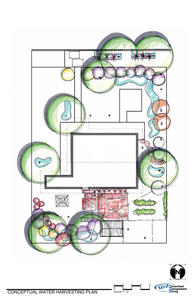 If you are interested in "greening" your property, but you're not sure where to begin, WMG can help! WMG's Design Build Service will take your project from dream to reality. Let us help you create a welcoming outdoor living space that harvests water, shades and beautifies your home, and provides habitat for birds and butterflies.
Our Design Build service is all-inclusive
WMG's Design Build services provide everything you need to transform your landscape and take your sustainable lifestyle to new heights. When you select our full service Design Build option for your landscape, you'll receive:
On-site consultation at your property by our landscape design professionals
Conceptual site plan and schematic planting plan
Water budget report and cost estimates to help with project phasing
WMG installation services with our highly trained staff
Maintenance and materials reference sheet
Personalize your oasis
We will work with you to mix and match any of these popular water-harvesting landscape features to create a customized package to suit your site and landscape goals.
We can also help you plan chicken coops, edible landscapes, outdoor showers, composting toilets, passive solar, and more.
Steps for success
Step One: Our design professionals will visit your home to create a customized conceptual site plan that blends water-harvesting features, native and edible gardens, and artistic and practical landscape features to make the most of your on-site water resources.
Step Two: WMG staff will meet with you to develop a plan for installing your project in a way that meets your budget and goals.
Step Three: WMG's experienced team of water-harvesting technicians will install and/or oversee all phases of construction to ensure the function and quality of work meets our exacting standards.
Other WMG landscape services
If you need some landscape guidance, but not the all-inclusive package that Design Build offers, WMG also provides on-site consultations and conceptual design plans to help you begin transforming your property. Or, if you're the type who likes to get your hands dirty, try out the Co-op to learn by doing—and then plan your own Co-op workshop! For more information on all these services, visit our Services for Your Home page.