This experiential internship program is designed to provide real world work experience while balancing the unique constraints and opportunities created by COVID-19. Interns will work directly with WMG staff and partners on project work that fulfills WMG's mission.
Program Overview
9 week internship: June 15 - August 14th
Depending on position hours range 10 - 30 hours
Weekly session with intern co-hort including group mentoring and soft skills
Much of the work will be done virtually and in-person work will be planned around social distancing and health guidelines
Internships are unpaid positions
Who is Eligible
College degree or currently enrolled in a degree program related to environmental science, environmental education, or a related field.
Internship Options
Through the application process, interns will be paired with a WMG staff member to work on one of the job descriptions outlined below.
Internship Job Descriptions
Application Instructions
The application period for WMG interns for summer 2020 is now open. For full consideration, please submit your application packet by 5:00 p.m. on Monday, May 25th, 2020. Your application will still be accepted after the deadline, if spots are still available. Your application packet should be emailed directly to Harold Thomas at hthomas@watershedmg.org
Your application packet should include the following:
A one page résumé
A cover letter
Indication of which intern positions you are interested in
For more information please contact Harold Thomas, at hthomas@watershedmg.org
---
Staff Mentors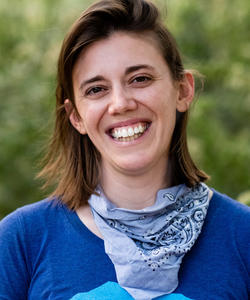 Nichole Casebeer
Community Restoration Project Manager
Hailing from a mining community in Montana, Nichole has long been passionate about community-driven design and environmental justice. She holds two bachelor's degrees in architecture and international relations, and received her Master's in Landscape Architecture at the U of A with an emphasis on development practice and environmental planning. Nichole's work and interests focus on participatory design, urban ecology, and the impacts and benefits of green infrastructure for social welfare in the broader urban fabric. Nichole's specializations include site-scale rainwater harvesting design, as well as neighborhood-scale green infrastructure planning, design and implementation.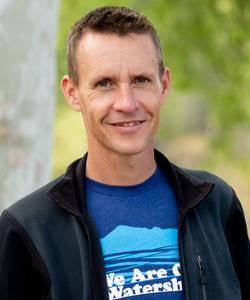 Catlow Shipek
Policy and Technical Director
Catlow Shipek is a founding member of Watershed Management Group. He received a MSc in Watershed Management from the University of Arizona. Catlow has over ten years of experience in applied watershed management, planning and policy specializing in urban applications like water harvesting, green infrastructure, stream restoration, and eco-sanitation. Catlow has worked on several successful local policy initiatives including Tucson's Green Streets Active Practice Guidelines, Tucson Water's residential rainwater rebate program, Tucson's residential greywater ordinance revision process, and through the Complete Streets Taskforce the adoption of Tucson's Complete Streets Policy. Catlow has served on the Citizens' Water Advisory Committee for Tucson Water including Chair of the Conservation & Education subcommittee and on the University of Arizona's School of Natural Resource and the Environment's advisory board. Catlow currently serves on the Complete Streets Coordinating Council following the 2019 adoption of the Complete Streets policy. Catlow's passion is to link people to their local environment for improved stewardship and prosperity.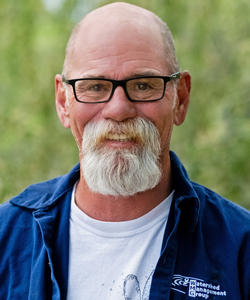 Trevor Hare
Restoration Director
Trevor graduated from the University of Arizona in 1991 with a degree in Ecology. For ten years he studied the impacts of suburban development on rattlesnakes and Gila monsters. Trevor has practiced riparian and upland restoration across the Sky Island Region for the past 25 years and developed a robust methodology for the assessment, planning and design of restoration projects, which has resulted in over $2,000,000 of on the ground restoration work in SE Arizona, SE New Mexico and northern Sonora.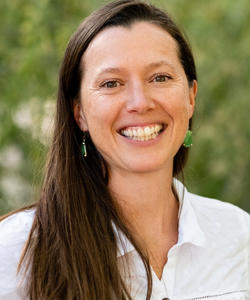 Lisa Shipek
Executive Director
Lisa Shipek is a founding member of Watershed Management Group and has served as the Executive Director since 2006. Lisa directs fundraising, strategic development, financial planning, and outreach activities for WMG. She co-directs the River Run Network program, manages the development of the Living Lab & Learning Center, and oversees the growth of the Phoenix branch. Her specialized skills include developing experiential education programs; building community coalitions; and adapting technical information for public consumption. She holds a B.S. in Environmental Science and an M.A. in Latin American Studies. Lisa gives back to the community through serving on advisory boards, which has included: Tucson's Environmental Services Advisory Committee, Tucson's Transit Task Force, Tucson Conserve to Enhance, and the Community Water Coalition. She fills her free time with playing ultimate frisbee and dancing and enjoys gardening, bike touring, and camping with her husband Catlow.