Event Date:
Monday, November 28, 2022 (All day)

to

Saturday, December 10, 2022 (All day)
Event Address:
In our Water Harvesting Design Certification course, you will receive the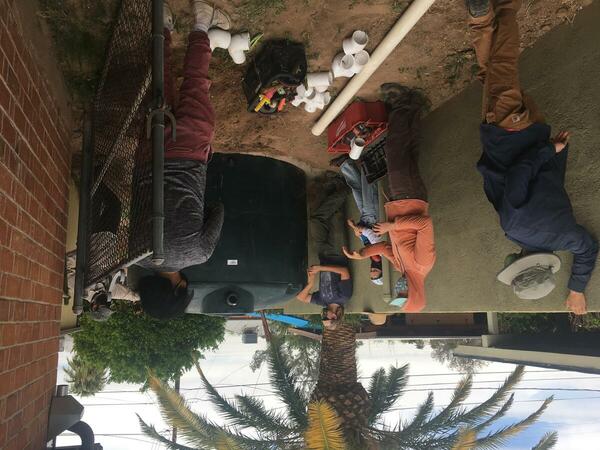 highest quality and greatest depth of training in integrative water harvesting offered in the nation. Through a unique combination of
hands-on and classroom instruction, the course provides a thorough, on-the-ground understanding of the core principles and adaptive practices which can be applied in a range of climates and human contexts.
Learn more about the course here.
The course includes 45 hours of instructor-based learning that includes two, 2-hour virtual primer sessions prior to a week-long intensive series of in-person sessions. See the general course schedule below. 
General Course Schedule:
Mon., Nov. 28th, 3p.m. - 5p.m.: [Virtual] Primer Session -- Water Harvesting Warm-Up
Wed., Nov. 30th 3p.m. - 5p.m.: [Virtual] Primer Session -- Water Harvesting System Design Calculations
Mon., Dec. 5th, 3p.m. - 6p.m.: Introductions and facilitated discussion
Tue., Dec. 6th, 8:30a.m.-5p.m.: Principles and Integrated Design, Site Assessment Tools and Techniques; Water Harvesting Bike/Walking Tour
Wed., Dec. 7th, 9a.m. - 5p.m.: Site Assessment Hands-on Facilitated Activity, Concept Design Development and Planning
Thu., Dec. 8th, 8a.m. - 5p.m.: Water Harvesting Field Installation, Concept Design Development Review and Discuss
Fri., Dec. 9th, 8a.m. - 5p.m.: Field Site Install Follow-up and Critique, Course review and design adaptations for different site contexts
Sat., Dec. 10th, 1p.m. - 6p.m.: Design Practicum and Course Closing Session
Instructions for Registering
1) Are you requesting a scholarship (available on a limited basis based on need)? If yes, please click here to submit a scholarship application form. We will review your application. Following our review, we will provide you with payment processing options.
2) A deposit of at least $400 is required to secure your place in the course. The course fee may be paid in full online, sent by check within 2 weeks of your application, or paid in 3 installments (must be paid in full at least 2 weeks prior to course start). Course registrants will be reimbursed (less $100) on cancellation up to 30 days before the course start date. No reimbursement will be paid within 30 days of the start date of the course.
3) Following receipt of payment for the course, we will provide you with course preparation materials.
Recommended course texts (sold separately) include:
Brad Lancaster's Rainwater Harvesting for Drylands and Beyond Volumes I, 3rd edition (available here)
Brad Lancaster's Rainwater Harvesting for Drylands and Beyond Volumes II, 2nd edition (available here)
Art Ludwig's Create an Oasis with Greywater (available here)
Optional:
Continuing education credits for some professions (pending course review by those institutions) may be provided upon request. Contact us for details.
Pima Community College will offer 3 credits (1.5 class + 1.5 lab) if desired for an additional fee of $135. Please contact us to learn more.
Program