Event Date:
Tuesday, February 28, 2017 -
Event Address:
WMG Living Lab and Learning Center
1137 N Dodge Blvd
Join the Humanure Revolution!
This course will empower you to save water and put "waste" to productive use. Learn how to construct and maintain your own composting toilet on your property, as well as how to safely utilize the finished compost product (humanure) in your landscaping.
Note: You can also pre-order a composting toilet barrel kit.  If ordered before 1/15/16, it will be available for pick up on the day of the class!
See details on our Composting Toilet Barrel Kit systems.
Course Fee:
$30
$25 (early registration - ends 2/14/2017)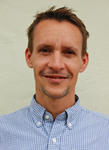 Instructor
 Catlow Shipek
 WMG Policy and Technical Director & Co-Founder