Event Date:
Event Address:
WMG Living Lab and Learning Center
1137 N Dodge Blvd
Turn waste into resources to build healthy desert soils
Urban yards have the potential to produce well beyond their natural productivity without needing costly store products. By integrating the use of typical waste streams such as kitchen scraps, plant trimmings, greywater, stormwater, and manures you can bring desert soils to life. Learn how to assess soil types, identify soil profiles and perform a soil percolation test. By the conclusion of this field study, you will have the skills necessary to effectively build soil health and promote a productive urban landscape in your own yard! This class is good for both backyard gardeners and hard core recyclers. Register now to secure your spot!
Course Fee: 
$30
$25 (early registration - ends 4/27/17 )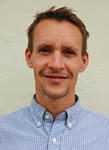 Instructor
 Catlow Shipek
 WMG Policy and Technical Director & Co-Founder