Event Date:
Tuesday, July 9, 2019 -

5:00pm

to

7:30pm
Event Address:
WMG Living Lab and Learning Center
1137 N Dodge Blvd
Prolong the life of your rain tank!
Join us for this new class to learn how to make your rainwater collection systems last. You will learn best management practices and design principles that can effect maintenance needs down the line as well as how to address maintenance issues as they arise. Topics include mosquito breeding, leaks, algea blooms, exterior uv damange, interior cleaning techniques and more!
This class primarily focuses on care and maintenance of plastic tanks, not metal cisterns, however some of the same principles may apply.
Course Fee: 
$30
$25 (early registration - ends 6/25/19)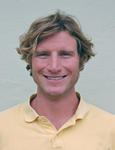 Instructor
 Lincoln Perino
 Water Harvesting Project Manager and Designer