Event Date:
Tuesday, April 7, 2020 -

5:30pm

to

7:00pm
Event Address: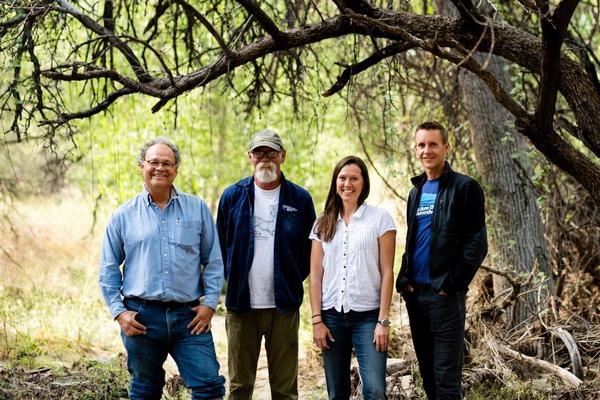 Celebrate AZ Gives Day with WMG and friends during this one of a kind virtual happy hour! We're bringing back WMG's popular Drunk History of the Santa Cruz - with Trevor Hare and Joaquin Murrieta-Saldivar - right in the comfort of your own living room. It will be up to you to determine what's fact and what's embellishment from these two river restoration specialists with over three decades of experience drinking the beer and bacanora of the U.S.-Mexico borderlands.   

Not only will you get the unfiltered drunk history of the Santa Cruz River, you can also participate in river trivia, as well as join WMG in making nature-themed cocktails and sharing celebratory toasts. Don't worry about the technology, co-founders Lisa and Catlow Shipek will be the designated drivers guiding us all on this virtual journey. 
This happy hour is part of our AZ Gives campaign, and we invite you to donate to our campaign before or during our happy hour event. We'll be aiming to stay in first place and earn a $10,000 prize for the most dollars raised. Your gift supports our work restoring neglected riparian areas, adapting our educational programming for K-12 youth, to creating a new series of virtual trainings for the public and green job professionals.
AZ Gives Day is on April 7th, however every gift made now through April 7th will count towards our fundraising goal of $75,000. You can donate today at Watershedmg.org/azgives.
 Donate Now
Our Happy Hour Parnters!
Fiamme Pizza is partnering with WMG on our virtual happy hour! For everyone who donates to WMG's AZ Gives campaign, Fiamme is offering a 20% discount on take-out pizza orders made by phone on April 7th. Virtual happy hour just got tastier!
Spadefoot Nursery will be crafting our nature-themed cocktails for this virtual happy hour and sharing their recipe live during the first part of Drunk History. We'll send out the recipe in advance so you can make the drinks at home. Thanks Jared Kitty Katt McKinley and Katy Gierlach!