Event Date:
Saturday, November 21, 2020 -

8:00am

to

12:00pm
Event Address: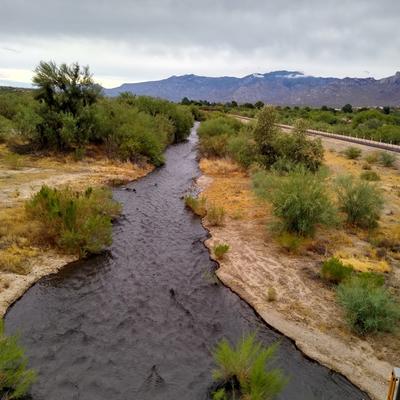 Get out with other River Run Network members to spiff up and tour WMG's floodplain restoration project along the Cañada del Oro Creek. WMG implemented a large stormwater harvesting project on 16 acres of intact floodplain on Pima County Flood Control District's Neffson property. Floodplains are a critical component of rivers and creeks so come on out and learn all about them. Join WMG's Restoration Director, Trevor Hare, in doing some simple site improvements, including using leftover rock to build lizard habitats and spreading mulch on the trees we planted. We will also tour the site and hike the CDO to visit a pair of barn owls. This will be a physically distanced, mask-on event, and WMG will provide gloves and tools for the work. This event is limited to 10 people.
This event is organized through WMG's River Run Network. If you are not yet a member, we will add you to the Network when you register for this event. RRN membership is free and gives you access to a variety of virtual, dispersed, and physically distanced events including creek walks, restoration activities, river clean-ups, and educational workshops.